Livestream – The British Are Coming: The War for America Begins
October 22, 2021 @ 6:30 pm

-

7:30 pm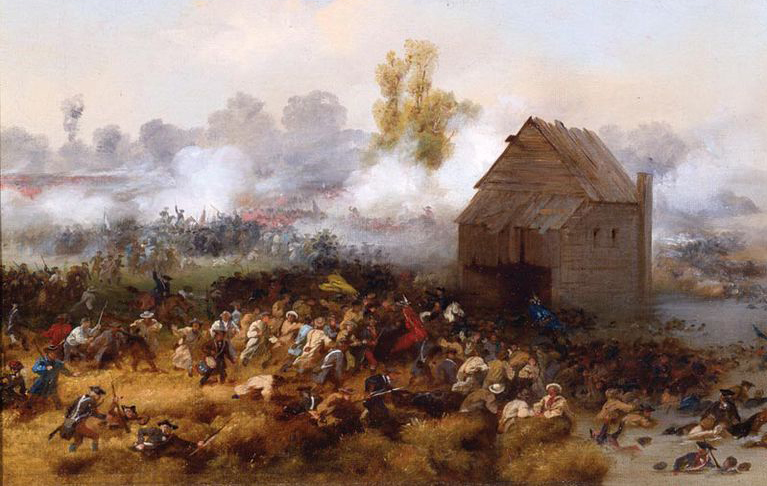 Watch live online as Rick Atkinson delivers the annual George Rogers Clark Lecture on the beginning of the Revolutionary War and the fight for American independence. Who can doubt that the creation story of our founding in the American Revolution remains valid, vivid and thrilling? Even in 2021, at a moment when national unity is elusive, when our partisan rancor seems ever more toxic, when the simple concept of truth is assailed, that story informs who we are, where we came from, what our forebears believed, and—perhaps the most profound question any people can ask themselves—what they were willing to die for. So, what can we learn from that ancient quarrel?
Presented annually since 1975, the George Rogers Clark Lecture recognizes the scholarship of leading historians of the American Revolution. Recent Clark Lecturers include Kathleen DuVal, Andrew O'Shaughnessy, Maya Jasanoff and Walter Edgar.
How to Watch
The lecture will last approximately one hour and will be broadcast live on our YouTube channel starting at 6:30 p.m. EST on Friday, October 22, 2021. No registration is necessary to watch the livestream.
Watch the Livestream
About the Speaker
Rick Atkinson is a best-selling author and historian whose most recent book, The British Are Coming: The War for America, Lexington to Princeton, 1775-1777, is the inspiration for this lecture. The book is the first volume of his intended Revolution Trilogy, a history of the American rebellion through 1783. He is also the author of the Liberation Trilogy, a narrative history of the liberation of Europe in World War II. The first volume, An Army at Dawn: The War in North Africa, 1942-1943, received the Pulitzer Prize for history in 2003. Among his other works are The Long Gray Line, a narrative saga about the West Point class of 1966, and Crusade, a history of the Persian Gulf War. Mr. Atkinson previously worked as a reporter, foreign correspondent and senior editor for two decades at the Washington Post. He has also held the Gen. Omar N. Bradley Chair of Strategic Leadership at the U.S. Army War College, where he remains an adjunct faculty member. He holds a B.A. from East Carolina University and an M.A. in English literature from the University of Chicago.