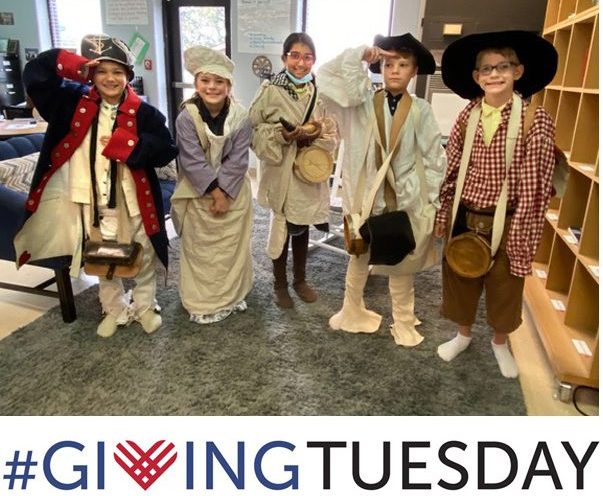 News
Support our Traveling Trunks
This Giving Tuesday, help support our American Revolution traveling trunk program, which remains one of the only resources of its kind delivering primary source-based lesson content and reproduction clothing into America's classrooms completely free of charge. Our four traveling trunks—now in their sixth year—are very well used, so much so that we are replacing the existing shipping cases due to wear and tear.
Two trunks feature the stories of the Continental Army and two highlight the global reach of the Revolutionary War at sea. These are enjoyed by five thousand students during a full academic year. To date they have been embraced by teachers in forty-two states—including Alaska and Hawaii—plus the District of Columbia.
The annual program cost to ship and maintain quality trunks and contents approximates $15,000, which we believe is well worth the $3-per-student investment. Replacing the shipping cases will cost an added $500 per case, but it's all money well spent to enrich a student's understanding and appreciation for the achievements and legacy of the American Revolution!
Donate Now
Learn More About the Traveling Trunks