/
The Society of the Cincinnati Prize
The Society of the Cincinnati Prize recognizes the author of an outstanding book that advances understanding of the American Revolution and its legacy. Established in 1989 as a triennial award, the prize is now presented annually. Honorees have included leading historians as well as rising scholars in the field. The prize was created with a generous endowment gift from the family of Dr. H. Bartholomew Cox.
For more information about the Society of the Cincinnati Prize, contact library@societyofthecincinnati.org.
2022 Society of the Cincinnati Prize Winner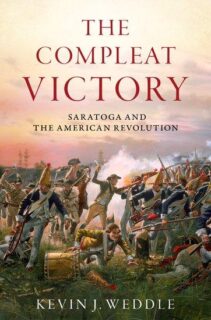 The 2022 Society of the Cincinnati Prize honors Col. Kevin J. Weddle for his book The Compleat Victory: Saratoga and the American Revolution (Oxford University Press, 2021), a vivid and deeply researched examination of the Saratoga campaign of 1777. Unraveling the web of circumstances and personalities on both sides, Colonel Weddle reveals how British plans to take control of the upper Hudson Valley were undone by a combination of distance, geography, logistics and an underestimation of American leadership and fighting ability. General Burgoyne's surrender to the Americans at Saratoga on October 17, 1777—described by one general as "the Compleat Victory"—captured the attention of the world and changed the course of the war.
Colonel Weddle is professor of military theory and strategy and Elihu Root Chair of Military Studies at the U.S. Army War College in Carlisle, Pennsylvania. A West Point graduate, he served in the U.S. Army for twenty-eight years on active duty in command and staff positions in the United States and overseas, including operations Desert Storm and Enduring Freedom. Colonel Weddle holds master's degrees in history and civil engineering from the University of Minnesota and a Ph.D. in history from Princeton University. He conducted significant research for his book in our library as the recipient of the Society of the Cincinnati Scholars' Grant in 2007.
Past Honorees
2021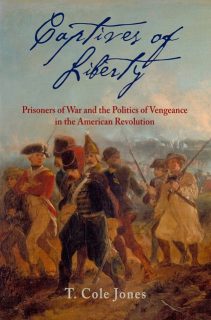 T. Cole Jones, Captives of Liberty: Prisoners of War and the Politics of Vengeance in the American Revolution (Philadelphia: University of Pennsylvania Press, 2020)
2020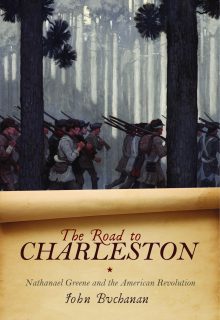 John Buchanan, The Road to Charleston: Nathanael Greene and the American Revolution (Charlottesville: University of Virginia Press, 2019)
2018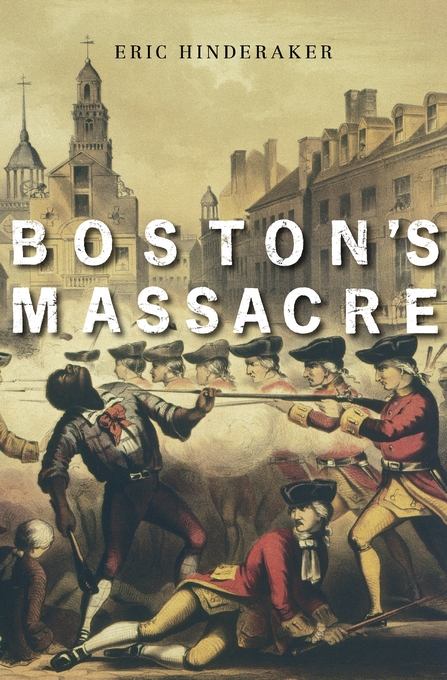 Eric Hinderaker, Boston's Massacre (Cambridge: Harvard University Press, 2017)
2013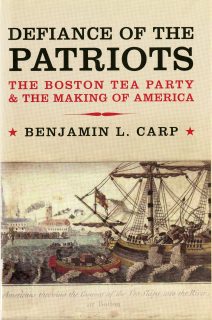 Benjamin L. Carp, Defiance of the Patriots: The Boston Tea Party and the Making of America (New Haven: Yale University Press, 2010)
2010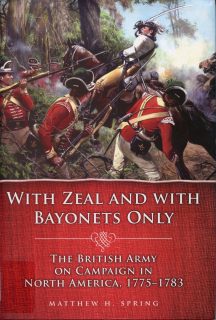 Matthew H. Spring, With Zeal and With Bayonets Only: The British Army on Campaign in North America, 1775-1783 (Norman: University of Oklahoma Press, 2008)
2007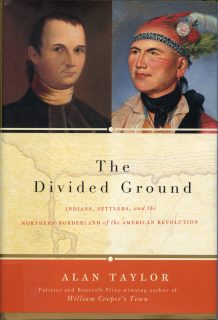 Alan Taylor, The Divided Ground: Indians, Settlers, and the Northern Borderland of the American Revolution (New York: Alfred A. Knopf, 2006)
2004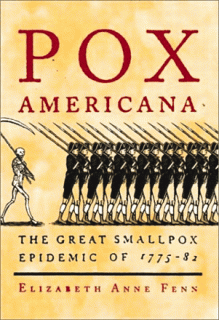 Elizabeth Fenn, Pox Americana: The Great Smallpox Epidemic of 1775-1782 (New York: Hill and Wang, 2001)
2001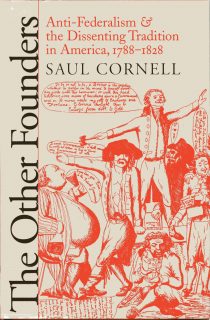 Saul Cornell, The Other Founders: Anti-Federalism and the Dissenting Tradition in America (Chapel Hill: University of North Carolina Press, 1999)
1998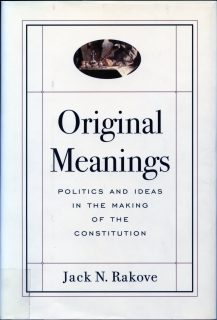 Jack N. Rakove, Original Meanings: Politics and Ideas in the Making of the Constitution (New York: Knopf, 1996)
1995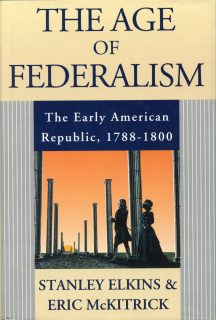 Stanley M. Elkins and Eric L. McKitrick, The Age of Federalism (New York: Oxford University Press, 1993)
1992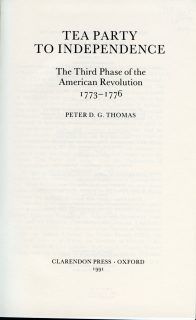 Peter D. G. Thomas, Tea Party to Independence: The Third Phase of the American Revolution (New York: Oxford University Press, 1991)
1989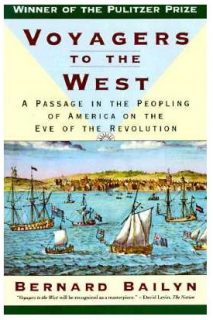 Bernard Bailyn, Voyagers to the West: A Passage in the Peopling of America on the Eve of the Revolution (New York: Knopf, 1986)