/
The Society of the Cincinnati Prize
The Society of the Cincinnati Prize recognizes the author of an outstanding book that advances understanding of the American Revolution and its legacy. Established in 1989 as a triennial award, the prize is now presented annually. Honorees have included leading historians as well as rising scholars in the field. The prize was created with a generous endowment gift from the family of Dr. H. Bartholomew Cox.
For more information about the Society of the Cincinnati Prize, contact library@societyofthecincinnati.org.
2023 Society of the Cincinnati Prize Winner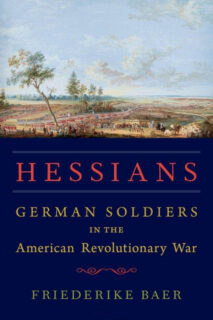 The 2023 Society of the Cincinnati Prize honors Dr. Friederike Baer for her book Hessians: German Soldiers in the American Revolutionary War (Oxford University Press, 2022), a ground-breaking reimagining of Britain's war against American independence from the perspective of the German soldiers, a people uniquely positioned both in the midst of the war and at its margins. Collectively known as Hessians, the German soldiers and accompanying civilians, including hundreds of women and children, penned a large body of private and official records that provide detailed accounts of the American war as well as descriptions of the built and natural environment, local customs and manners, the prevalence of slavery and encounters with Native Americans. Through these primary sources, Dr. Baer illuminates the struggles of the estimated thirty thousand German soldiers and officers during the war, examining their perspectives on and participation in the British strategy, and their observations of America. Dr. Baer also conducted research for this book in our library as the recipient of a 2011 Massachusetts Society of the Cincinnati fellowship.
Dr. Baer is an associate professor of history and the division head for arts and humanities at Penn State Abington. She earned a Ph.D. in early American history from Brown University. Her research focuses on the experiences of German-speaking people in North America from the 1770s to the late nineteenth century.
Watch Dr. Baer's presentation on her book
Past Honorees
2022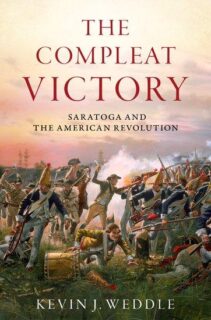 Kevin J. Weddle, The Compleat Victory: Saratoga and the American Revolution (New York: Oxford University Press, 2021)
2021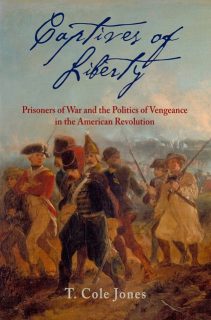 T. Cole Jones, Captives of Liberty: Prisoners of War and the Politics of Vengeance in the American Revolution (Philadelphia: University of Pennsylvania Press, 2020)
2020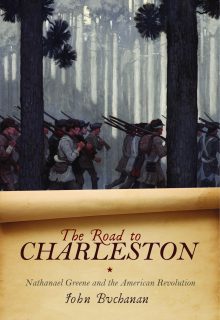 John Buchanan, The Road to Charleston: Nathanael Greene and the American Revolution (Charlottesville: University of Virginia Press, 2019)
2018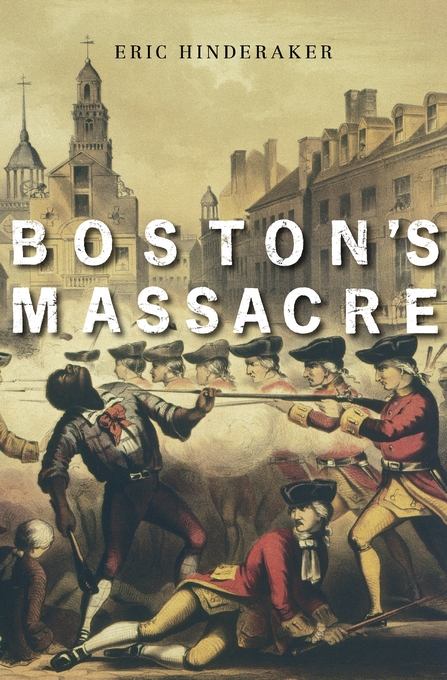 Eric Hinderaker, Boston's Massacre (Cambridge: Harvard University Press, 2017)
2013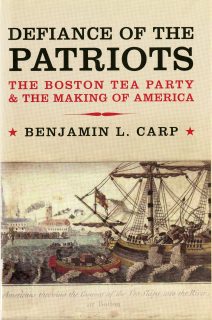 Benjamin L. Carp, Defiance of the Patriots: The Boston Tea Party and the Making of America (New Haven: Yale University Press, 2010)
2010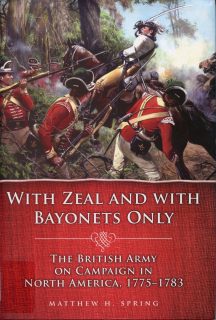 Matthew H. Spring, With Zeal and With Bayonets Only: The British Army on Campaign in North America, 1775-1783 (Norman: University of Oklahoma Press, 2008)
2007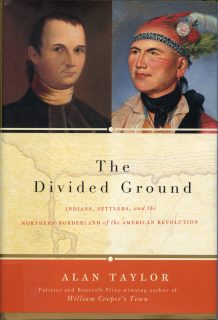 Alan Taylor, The Divided Ground: Indians, Settlers, and the Northern Borderland of the American Revolution (New York: Alfred A. Knopf, 2006)
2004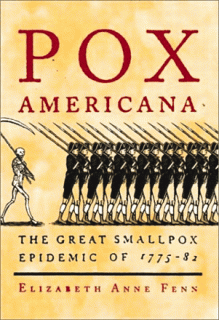 Elizabeth Fenn, Pox Americana: The Great Smallpox Epidemic of 1775-1782 (New York: Hill and Wang, 2001)
2001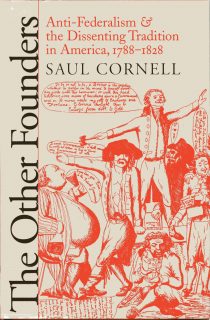 Saul Cornell, The Other Founders: Anti-Federalism and the Dissenting Tradition in America (Chapel Hill: University of North Carolina Press, 1999)
1998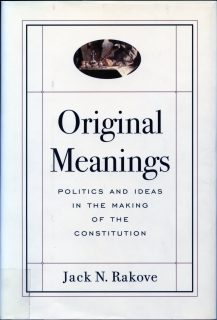 Jack N. Rakove, Original Meanings: Politics and Ideas in the Making of the Constitution (New York: Knopf, 1996)
1995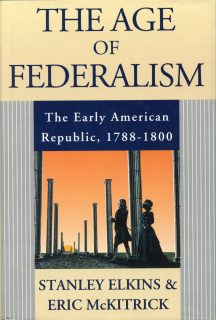 Stanley M. Elkins and Eric L. McKitrick, The Age of Federalism (New York: Oxford University Press, 1993)
1992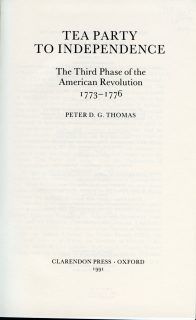 Peter D. G. Thomas, Tea Party to Independence: The Third Phase of the American Revolution (New York: Oxford University Press, 1991)
1989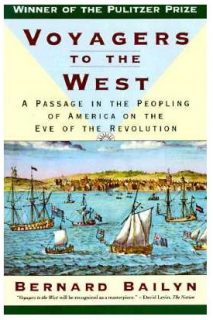 Bernard Bailyn, Voyagers to the West: A Passage in the Peopling of America on the Eve of the Revolution (New York: Knopf, 1986)