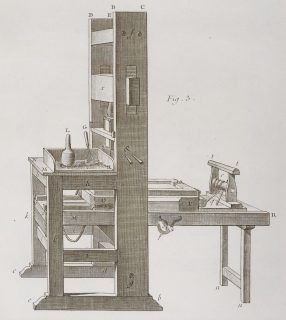 The American Revolution Institute of the Society of the Cincinnati offers select images of its museum and library collections, and of the interior and exterior of Anderson House, free of charge for personal, educational or research purposes. Such images can be found on portions of the Institute's website, digital library, online museum collections database and social media outlets. When using these images, please include a credit line acknowledging The Society of the Cincinnati, Washington, D.C.
Requests to reproduce images for publication and commercial use, or requests for high-resolution images, should be made by completing the Image Reproduction Request and Agreement, either by using the form below or downloading the PDF version. Please identify the image(s) requested by title and artist or author. E-mail the completed PDF to images@societyofthecincinnati.org.
Once the request is received and approved, an invoice will be sent to the requestor along with a countersigned copy of the reproduction agreement. Prepayment is required. Once payment is received, the requested image(s) will be sent in the format designated on the agreement form. The Society of the Cincinnati reserves the right to deny permission to use images.
Reproduction and Usage Fees
The following fees cover obtaining an image from the Institute. If new photography is required, the requestor is responsible for the associated cost. The Institute retains the photographic materials that result from all original photography. Fees for image formats not listed below may be quoted upon request. These fees are subject to change.
300 DPI digital image: $35
Larger than 300 DPI image: Price available upon request.
8″ x 10″ print (B/W or color): $50
Original photography / high-resolution scans: Price available upon request.
The following fees cover the one-time right to reproduce an image obtained from the Institute. Usage fees include the cost of shipping and handling. Reusing an image in a new edition or project constitutes a reuse and requires obtaining the Institute's permission using this same application process.
Non-profit use: $30 per request
Commercial use: $75 per request
Reuse of images already obtained: 75% discount of original usage fee
Processing and Deliverables
Please allow up to four weeks to fulfill image requests and note any time constraints when submitting the agreement form. Every effort will be made to meet known publication deadlines. Please allow additional time for fulfilling requests requiring original photography.
All images are sent at 300 DPI and are intended for color reproductions, unless otherwise requested. Images are sent via an internet delivery service email, with a link that expires after one week. Additional fees may be incurred if an image order requires re-sending.
Request Form