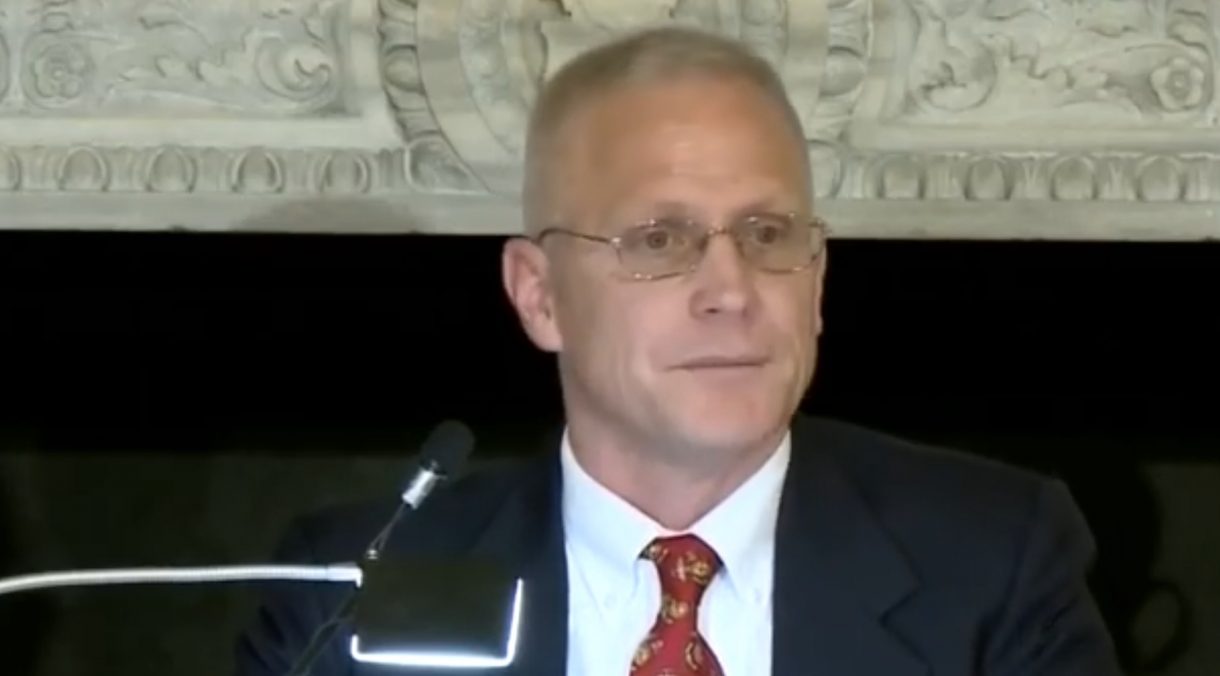 Andrew Pickens: War Hero and Founder
Rod Andrew
Clemson University
January 23, 2018
01:00:36
Andrew Pickens (1739–1817) was the hero of many American Revolution victories against British and Loyalist forces. Rod Andrew vividly depicts the hard-fighting South Carolina militia commander founding churches, acquiring slaves, struggling over Indian territorial boundaries on the southern frontier and joining the patriot cause. Combining insights from military and social history, Andrew argues that while Pickens's actions consistently reaffirmed the authority of white men, he was also determined to help found the new republic based on broader principles of morality and justice. After the war, Andrew Pickens sought a peaceful and just relationship between his country and the southern Native American tribes and wrestled internally with the issue of slavery. Andrew suggests that Pickens's rise to prominence, his stern character and his sense of duty highlight the egalitarian ideals of his generation as well as its moral shortcomings.
Video courtesy of C-SPAN's American History TV
About the Speaker
Rod Andrew is a professor of History at Clemson University and is the author of Long Gray Lines: The Southern Military School Tradition, 1839-1915 (2003), Wade Hampton: Confederate Warrior to Southern Redeemer (2008), The First Fight: U.S. Marines in Operation Starlite, August 1965 (2015) among others. The Life and Times of General Andrew Pickens: Revolutionary War Hero, American Founder (2017) is the subject of this lecture.
Explore primary resources related to Andrew Pickens in our Digital Library—like this letter written by Pickens to Nathanael Greene describing military conflicts in the South Carolina backcountry.