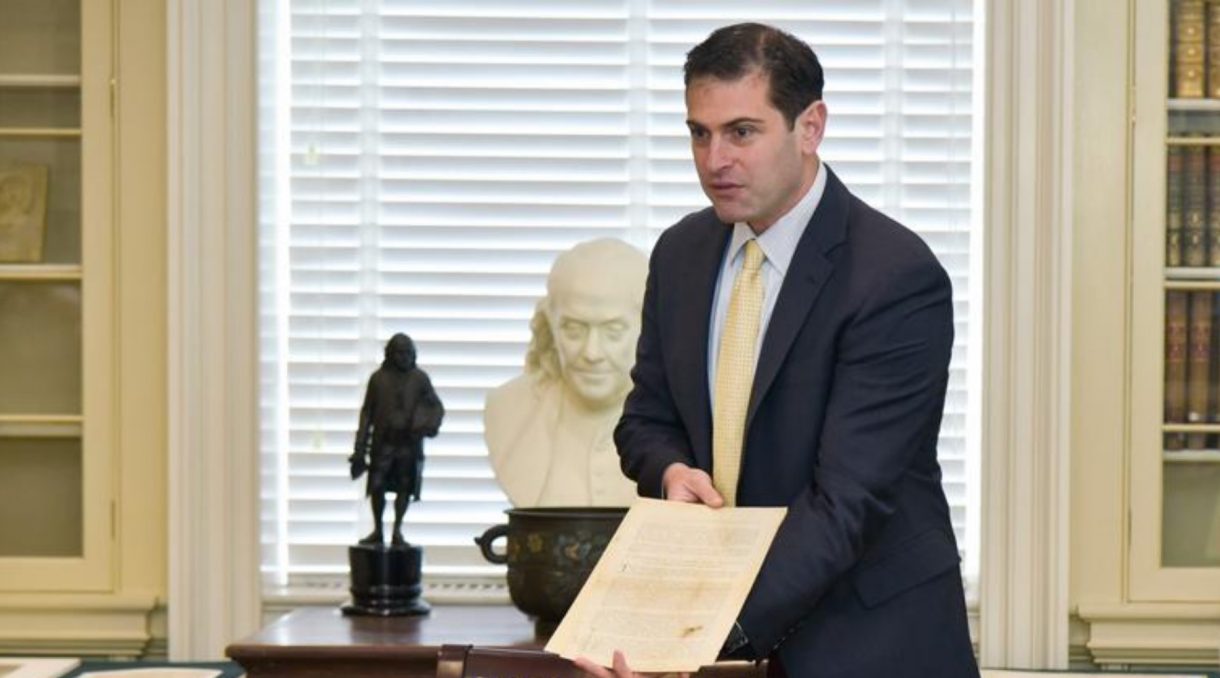 Rebels on the Pennsylvania Frontier
Patrick Spero
American Philosophical Society
December 13, 2018
01:03:21
Patrick Spero examines the overlooked conflict between the Black Boys of Pennsylvania, Native American forces and the British Empire prior to the American Revolution. As the Stamp Act riled eastern seaports, frontiersmen clashed with the British Empire over another issue: Indian relations. When British officials launched a risky diplomatic expedition into Pennsylvania's Allegheny frontier to open trade with the Indian warrior Pontiac, the Black Boys formed to stop it. Distrustful of native neighbors and suspicious of imperial aims, the Black Boys led an uprising that threatened the future of Britain's empire.
Video courtesy of C-SPAN's American History TV
About the Speaker
Patrick Spero is the library director of the American Philosophical Society. He is the author of Frontier Country: The Politics of War in Early Pennsylvania (2016), the edited anthology The American Revolution Reborn: New Perspectives for the Twenty-First Century (2016) and Frontier Rebels: The Fight for Independence in the American West, 1765-1776 (2018), the subject of this lecture.