/
Affairs of State Related Programs
Explore the long history of American diplomacy through these lectures and other historical programs, which accompany the exhibition Affairs of State: 118 Years of Diplomacy and Entertaining at Anderson House. Click on the links below to learn more about each program and, if the event has already taken place, to watch a video of the presentation.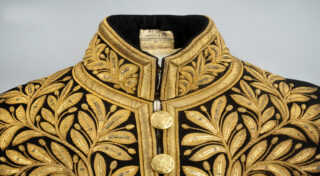 The Diplomatic Uniform of Larz Anderson
March 10, 2023
In this Lunch Bite object talk, the Institute's museum collections and operations manager, Paul Newman, discusses a diplomatic uniform made for Larz Anderson by Davies & Son of London, England, for his appointment as the U.S. minister to Belgium in 1911.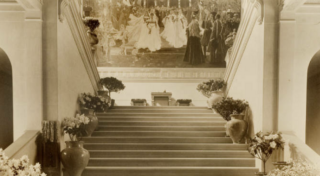 All the World's a Stage: The Role of Architecture and Interior Decor in Entertaining at Anderson House, 1905-1929
April 4, 2023
Historian Stephen T. Moskey, Ph.D., explores how the original design of Anderson House as both a splendid stage upon which the social status and careers of the couple could be promoted and advanced, and as a private home with cozy rooms that afforded comfort and privacy, was intertwined with the entertainment function and decoration of each room.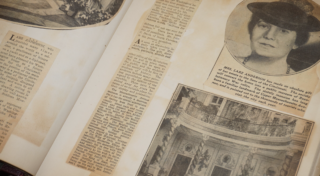 A Scrapbook Documenting Isabel Anderson's Gift of Anderson House to the Society of the Cincinnati
April 21, 2023
In this Lunch Bite object talk, the Institute's research services librarian, Rachel Nellis, discusses a scrapbook compiled by Isabel Anderson documenting her gift of Anderson House to the Society of the Cincinnati.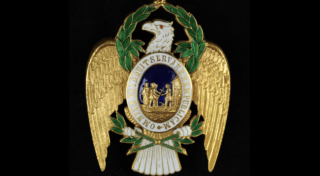 Society of the Cincinnati Eagles of the Twentieth Century
May 19, 2023
In this Lunch Bite object talk, the Institute's deputy director and curator, Emily Parsons, explores the various types of the Society of the Cincinnati insignia produced in the twentieth century and some of the famous people who have worn them, including Harry Truman, Winston Churchill and Ronald Reagan.
Watch the Presentation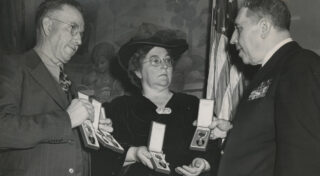 The Fighting Sullivans of World War II
August 9, 2023
Kelly Sullivan, the granddaughter of Albert Sullivan, discusses the service and legacy of her grandfather and his four brothers, who were all killed while serving on the USS Juneau in World War II. Their parents were presented with their posthumous Purple Heart medals at Anderson House in 1944.
Learn More About the Lecture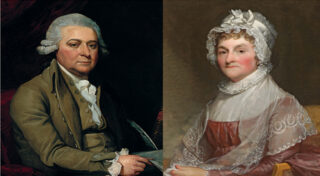 A View from Abroad: The Story of John and Abigail Adams in Europe
August 29, 2023
Jeanne E. Abrams, professor of history at the University of Denver, explores John and Abigail Adams' time in Europe from 1778 to 1788, when he served as an American diplomat and the pair worked to supplant their British origins with a new American identity.
Learn More About the Lecture