Event Navigation
Lecture – The Fighting Sullivans of World War II
August 9, 2023 @ 6:30 pm

-

8:30 pm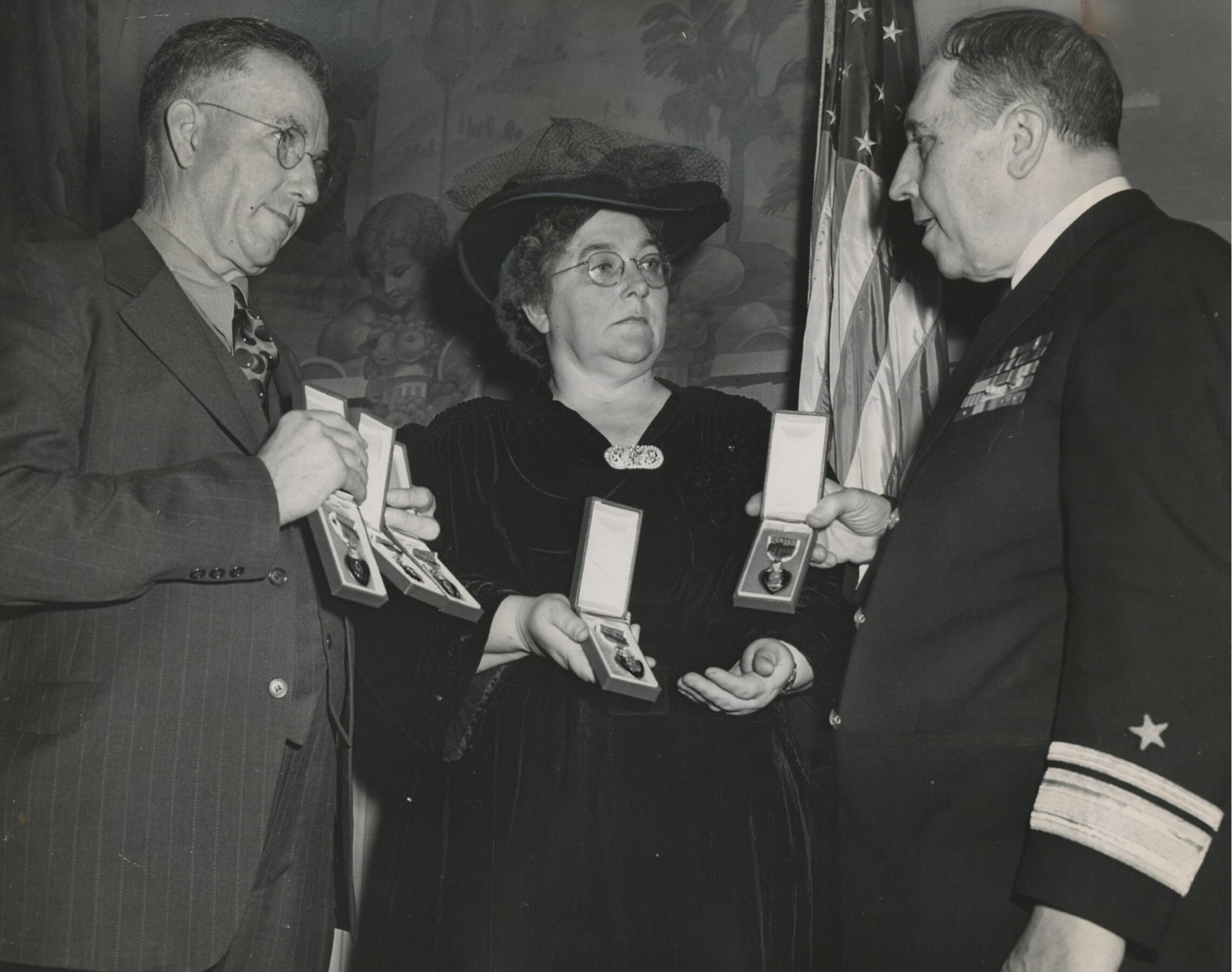 On November 13, 1942, the American cruiser USS Juneau was torpedoed and sunk by a Japanese submarine during the Battle of Guadalcanal. Serving on the cruiser were George, Francis, Joseph, Madison and Albert Sullivan, five brothers from Waterloo, Iowa, who were all tragically killed in the attack. In 1944, their parents, Thomas and Alleta Sullivan, were presented with five Purple Heart medals by Rear Admiral Clark H. Woodward in the Key Room at Anderson House, where several U.S. Navy departments were headquartered during World War II. Kelly Sullivan, the granddaughter of Albert Sullivan, discusses the service and legacy of her grandfather and his four brothers.
Registration is requested. Please use the link below to attend the lecture in-person at Anderson House.
Register to Attend the Lecture In-Person at Anderson House
Register to Attend the Lecture Virtually
About the Speaker
Kelly Sullivan is the granddaughter of Albert Sullivan, one of the five Sullivan brothers who were killed in World War II. A third-grade teacher in the Cedars Falls School District in Iowa, she is also a lifetime member of the Society of Sponsors of the United States Navy, serving as the sponsor of USS The Sullivans (DDG 68), which she commissioned in 1997 in Staten Island, New York. In 1995, she christened the Aegis guided missile destroyer in Bath, Maine, and participated in the fiftieth anniversary of V-J Day at Pearl Harbor in 1995 as a representative for Gold Star Mothers of America. She currently serves as a board member of the USS The Sullivans foundation, and speaks to various organizations about her family's history, her role as a Navy Sponsor, and the importance of recognizing and respecting the sacrifices of our veterans.