/
/
Author's Talk – Disunion Among Ourselves: The Perilous Politics of the American Revolution

Event Navigation
Author's Talk – Disunion Among Ourselves: The Perilous Politics of the American Revolution
June 7, 2023 @ 6:30 pm

-

8:30 pm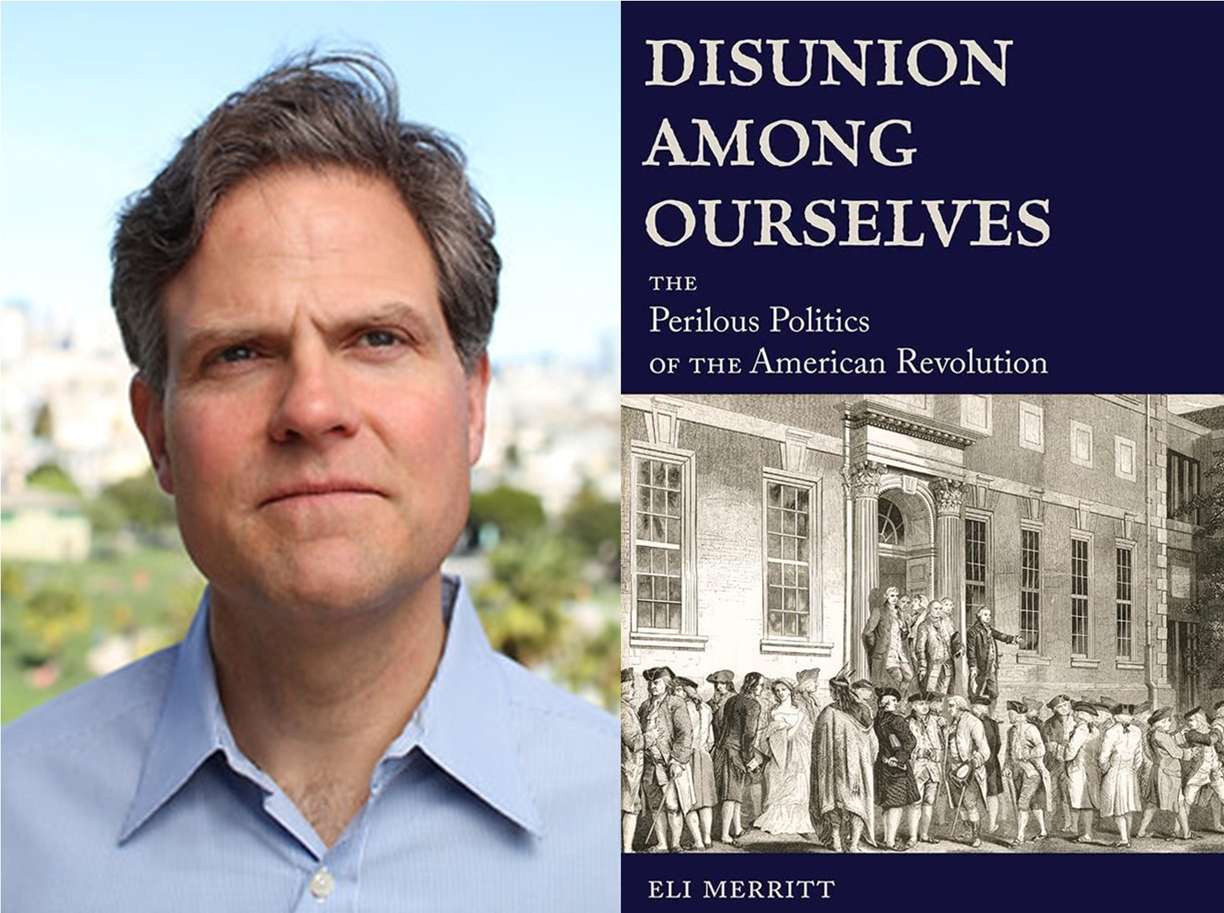 Far from a harmonious collaboration, the Continental Congress during the Revolutionary War was so filled with political strife that the delegates feared the Revolutionary War would end in disunion or civil war. But instead of disbanding, these founders managed to unite for the sake of liberty and self-preservation, forging grueling compromises and holding the young nation together. Political historian Eli Merritt discusses his new book and explores the deep political divisions that almost tore the Union apart during the Revolution.
Registration is requested. To attend the Author's Talk in-person at Anderson House, or to watch virtually, please use the appropriate link below.
Register to Attend the Author's Talk In-Person at Anderson House
Register to Attend the Author's Talk Virtually
About the Speaker
Eli Merritt is a political historian at Vanderbilt University where he researches the ethics of democracy, the interface of demagogues and democracy, and the founding principles of the United States. He received his B.A. in history and M.A. in ethics at Yale University, in addition to an M.D. at Case Western Reserve University, internal medicine internship at the Lahey Clinic, and psychiatry residency at Stanford University. At Vanderbilt, he has served as a visiting scholar in three departments: history, psychiatry & behavioral sciences, and the Center for Biomedical Ethics and Society. In history, Dr. Merritt has received numerous grants and fellowships, including the Virginia Historical Society's Mellon Research Fellowship and the North Caroliniana Society's Archie K. Davis Fellowship, as well as twice-awarded grants for archival research in Madrid and Seville from the Program for Cultural Cooperation Between Spain and the United States. Awards in medicine and psychiatry include the Humanism in Medicine Award and Family Systems Award from Case Western Reserve and the Gulevich Humanistic Medicine Award from Stanford.