Event Navigation
Author's Talk – Prisoners of Congress: Philadelphia's Quakers in Exile, 1777-1778
June 20, 2023 @ 6:30 pm

-

8:30 pm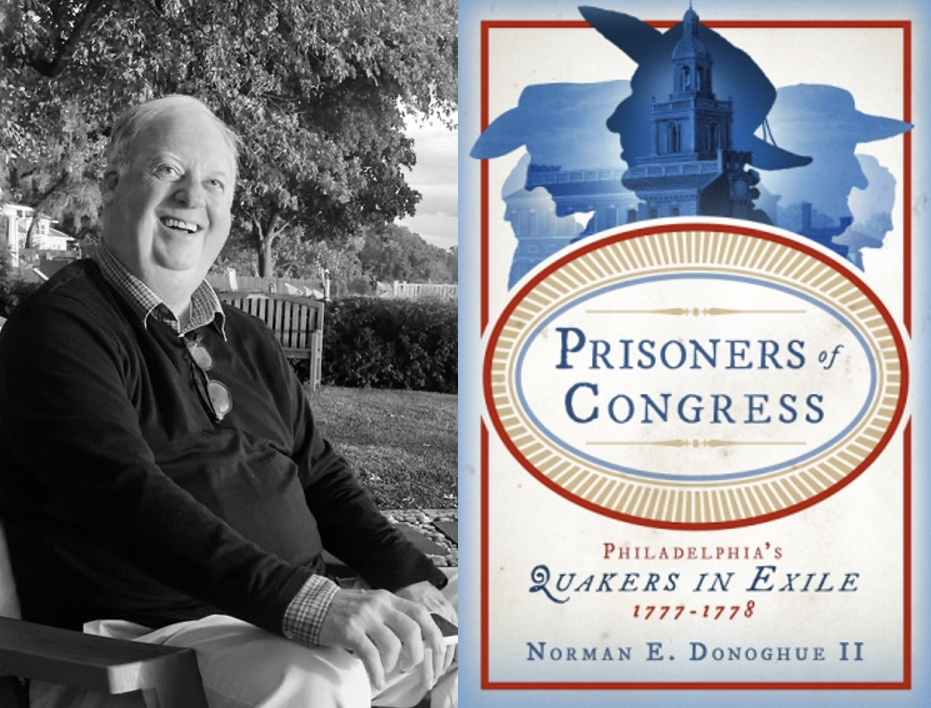 In 1777, Congress labeled a group of Philadelphia Quakers who refused to help defend the city against the imminent invasion by British troops as "the most Dangerous Enemies America knows." They ordered Pennsylvania to apprehend them. In response, state officials sent twenty men—seventeen of them Quakers—into exile, banishing them to Virginia, where they were held for over seven months. Reconstructing this moment in American history through the experiences of four families—the Drinkers, Fishers, Pembertons and Gilpins—historian Norman Donoghue discusses how the Quakers, once the preeminent power in Pennsylvania, came to be reviled by patriots, who feared the pacifists would divulge military intelligence to or otherwise collude with the enemy.
Registration is requested. To attend the Author's Talk in-person at Anderson House, or to watch virtually, please use the appropriate link below.
Register to Attend the Author's Talk In-Person at Anderson House
Register to Attend the Author's Talk Virtually
About the Speaker
Norman Donoghue is an independent historian whose research focuses on American Quakerism. A lawyer for more than thirty years, he is the co-founder of the Philadelphia Volunteers Lawyers for the Arts and has been a board officer for the Princess Grace Foundation, a non-profit organization dedicated to identifying and supporting emerging talent in theater, dance and film in the United States in tribute to Princess Graces of Monaco (1927-1982). He also served as a board officer for Philadelphia's national celebration for the Bicentennial of the Constitution in 1987.