/
/
The Legacy of the Revolution
These lessons prompt students to consider how the memory and ideals of the Revolution have inspired American history over the last 250 years.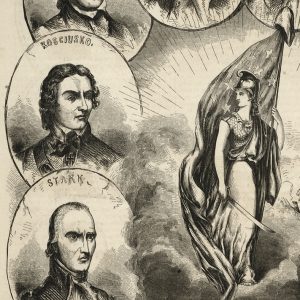 REMEMBERING THE REVOLUTION

This lesson looks at artwork commemorating the American Revolution and allows students to explore choices artists make that shape how events are remembered by future generations.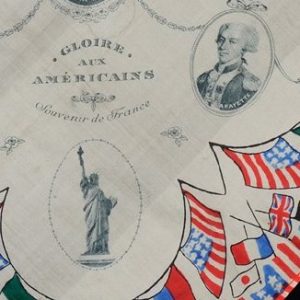 LAFAYETTE: ARDENT REPUBLICAN AND CONSCIENCE OF THE AMERICAN NATION
In 1824-25 the marquis de Lafayette, the last surviving French general of the American Revolution, was invited by President James Monroe to tour the United States. With this lesson, students will learn about Lafayette's triumphant American return, and his influence on America into the twentieth century.
Lafayette: Ardent Republican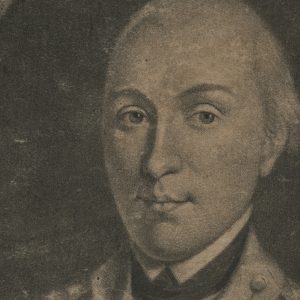 LAFAYETTE AND CELEBRITY CULTURE
This suite of lessons is designed to provide continued practice analyzing primary sources to engage in critical thinking about how and why Americans celebrate the contributions of individuals from both the past and today's culture. Prior to beginning to this lesson, students should be able to identity the marquis de Lafayette and his contributions to American independence.
Lafayette and Celebrity Culture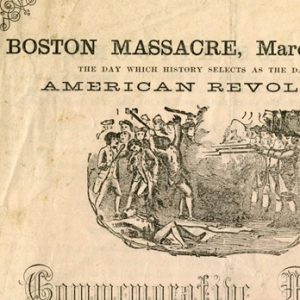 THE LEGACY OF CRISPUS ATTUCKS

The road to American independence was paved by many heroic figures. In this lesson, students will develop a deeper understanding of the themes of independence and legacy through a case study of an early martyr of the American Revolution, Crispus Attucks.
Crispus Attucks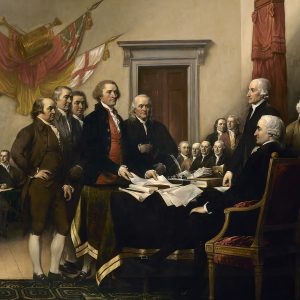 AMERICAN "NOTIONS OF INDEPENDENCE"
The Enlightenment ideals expressed in the Declaration of Independence directly influenced the actions of the citizens and soldiers of colonial America. In this lesson students analyze primary sources to discover how the Declaration of Independence's argument for liberty and independence was articulated and reflected throughout the newly independent states, and how those ideals continue to shape our nation today.
American Notions of Independence