/
/
Author's Talk – Feeding Washington's Army: Surviving the Valley Forge Winter of 1778

Author's Talk – Feeding Washington's Army: Surviving the Valley Forge Winter of 1778
July 6, 2022 @ 6:30 pm

-

8:00 pm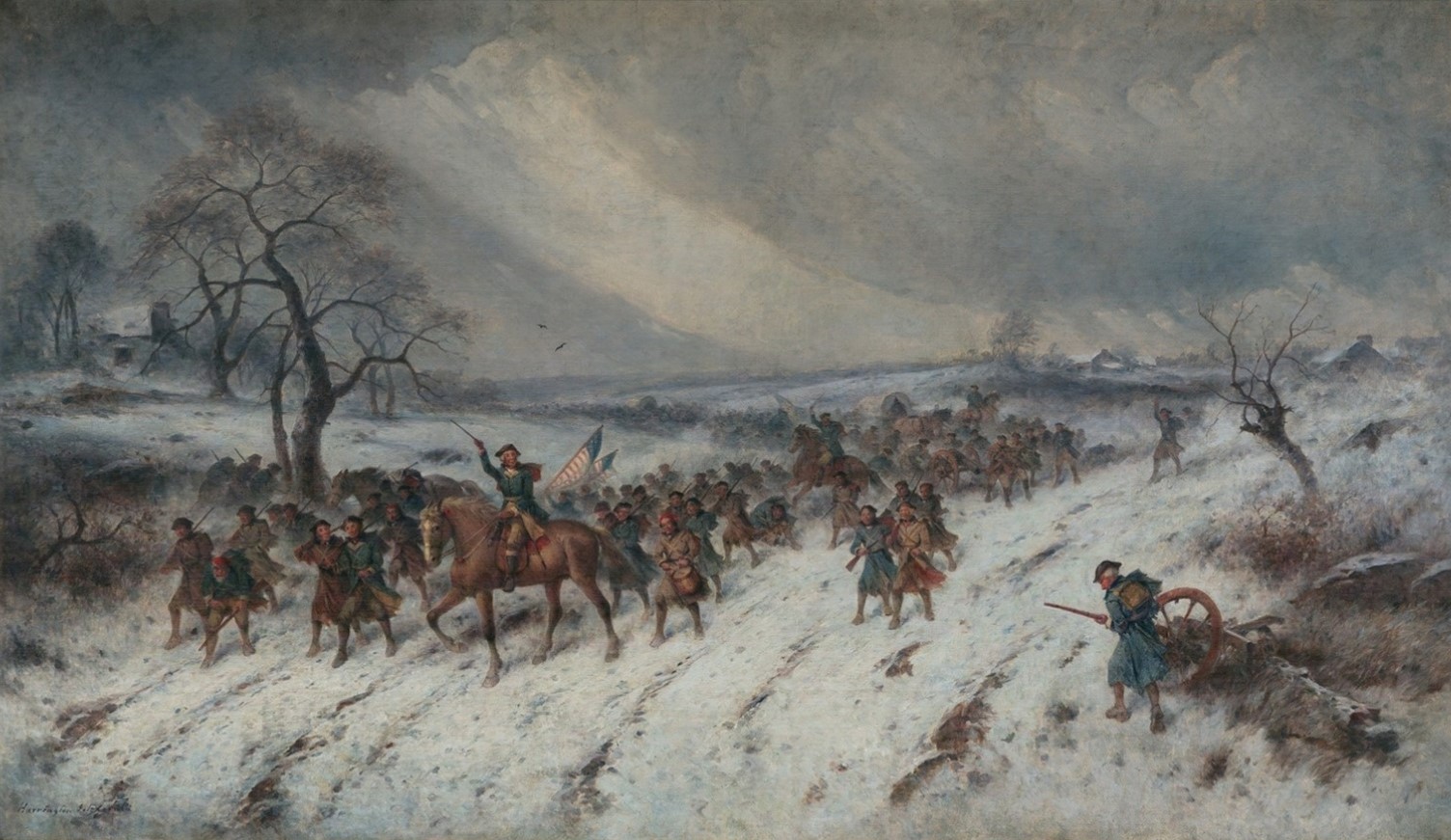 In this new history of the Continental Army's Grand Forage of 1778, award-winning military historian Ricardo A. Herrera uncovers what daily life was like for soldiers during the darkest and coldest days of the American Revolution: the Valley Forge winter. There the army launched its largest and riskiest operation—not a bloody battle against British forces but a campaign to feed itself and prevent starvation or dispersal during the long encampment. Herrera brings to light the army's Herculean efforts to feed itself, support local and Continental governments, and challenge the British army. Highlighting the missteps and triumphs of both Gen. George Washington and his officers as well as ordinary soldiers, sailors and militiamen, Feeding Washington's Army moves far beyond oft-told, heroic and mythical tales of Valley Forge and digs deeply into its daily reality, revealing how close the Continental Army came to succumbing to starvation and how strong and resourceful its soldiers and leaders were.
The talk will last approximately 45 minutes, followed by a book signing. Copies of the book will be available to purchase at the event.
Registration is requested. To attend the author's talk in-person at Anderson House, or to watch virtually, please use the appropriate form below.
Currently, all visitors to Anderson House age 2 and older are required to wear a mask while attending a historical program or visiting the museum or library. Read our full COVID safety guidelines here.
About the Speaker
Ricardo A. Herrera is professor of military history at the School of Advanced Military Studies (SAMS), U.S. Army Command and General Staff College. Prior to joining the SAMS, he spent six years teaching, leading and designing staff rides at the Combat Studies Institute, U.S. Army Combined Arms Center, Fort Leavenworth. From 2002 through 2006, he was an assistant professor of history at Mount Union College, while serving as director of honors from 2005 through 2006. He has been awarded several research fellowships, including a visiting fellowship at Maynooth University Arts & Humanities Institute of the National University of Ireland, Maynooth; a residential research fellowship at the Fred W. Smith National Library for the Study of George Washington at Mount Vernon; a residential research fellowship at the David Library of the American Revolution; a research fellowship at the Society for the History of the Early American Republic; and a Society of the Cincinnati scholars' grant. He has also published several articles, chapters and books including For Liberty and the Republic: The American Citizen as Soldier, 1775-1861 (New York University Press, 2015).
Click Here to Attend the Author's Talk Virtually
Tickets are not available as this event has passed.