/
/
Lunch Bite – Dr. James Tilton's Society of the Cincinnati Eagle Insignia and Treatise

Lunch Bite – Dr. James Tilton's Society of the Cincinnati Eagle Insignia and Treatise
June 17, 2022 @ 12:30 pm

-

1:00 pm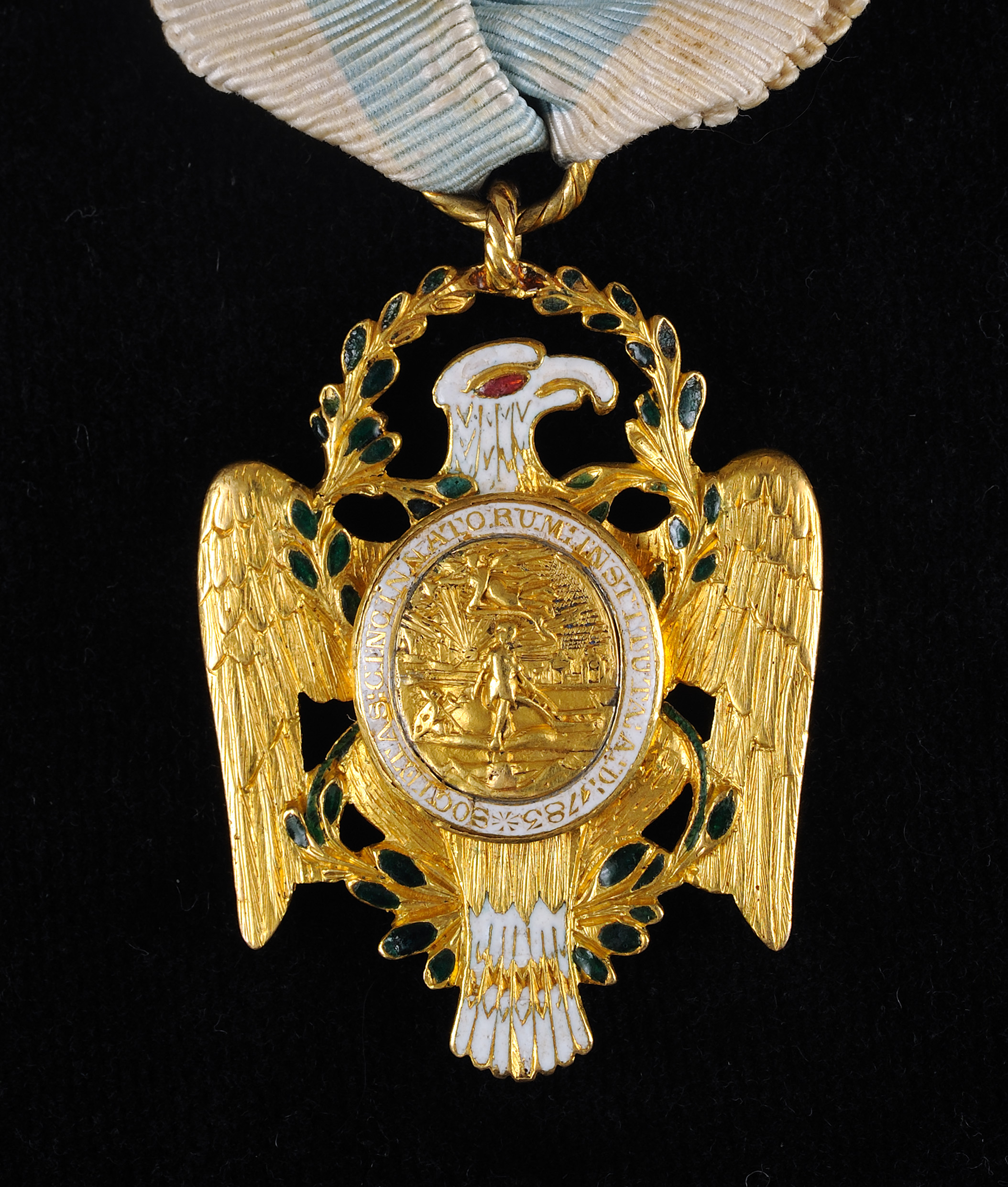 Join Deputy Director and Curator Emily Parsons for a discussion of Dr. James Tilton's Society of the Cincinnati Eagle insignia, along with his 1813 treatise on military hospitals—both of which are on display in our current exhibition, Saving Soldiers: Medical Practice in the Revolutionary War, now on view through November 27, 2022. James Tilton began his long career as a military physician in January 1776 when he joined the Delaware Regiment as a surgeon. Less than a year later, he was appointed a Continental Army hospital physician and served in that role until the end of the Revolution. During the brutal winter encampment at Morristown in 1779-1780, Dr. Tilton designed an experimental hospital where the sick and wounded were separated to control contagion. Known as "Tilton Hospitals," this project would be a hallmark of his career devoted to improving the medical care of soldiers. After the war, Dr. Tilton joined the Delaware State Society of the Cincinnati and was elected its first president. The gold Society of the Cincinnati Eagle insignia he owned was one of the first Society of the Cincinnati insignias made in America, by Jeremiah Andrews in Philadelphia, ca. 1784-1791. Dr. Tilton returned to private practice after the Revolution but was called back into service in 1813, when President James Madison appointed him surgeon general of the U.S. Army during the War of 1812. That same year Dr. Tilton published Economical Observations on Military Hospitals and the Prevention and Cure of Diseases Incident to an Army, a treatise on the design and construction of military hospitals based on his extensive experience with military medicine. This presentation will be held in our research library and last approximately 30 minutes.
Registration is requested. To attend the Lunch Bite in-person at Anderson House, or to watch virtually, please use the appropriate form below.
Currently, all visitors to Anderson House age 2 and older are required to wear a mask while attending a historical program or visiting the museum or library. Read our full COVID safety guidelines here.
Click here to attend the Lunch Bite virtually
Tickets are not available as this event has passed.