Event Navigation
Author's Talk – King Hancock: The Radical Influence of a Moderate Founding Father
November 1, 2023 @ 6:30 pm

-

8:30 pm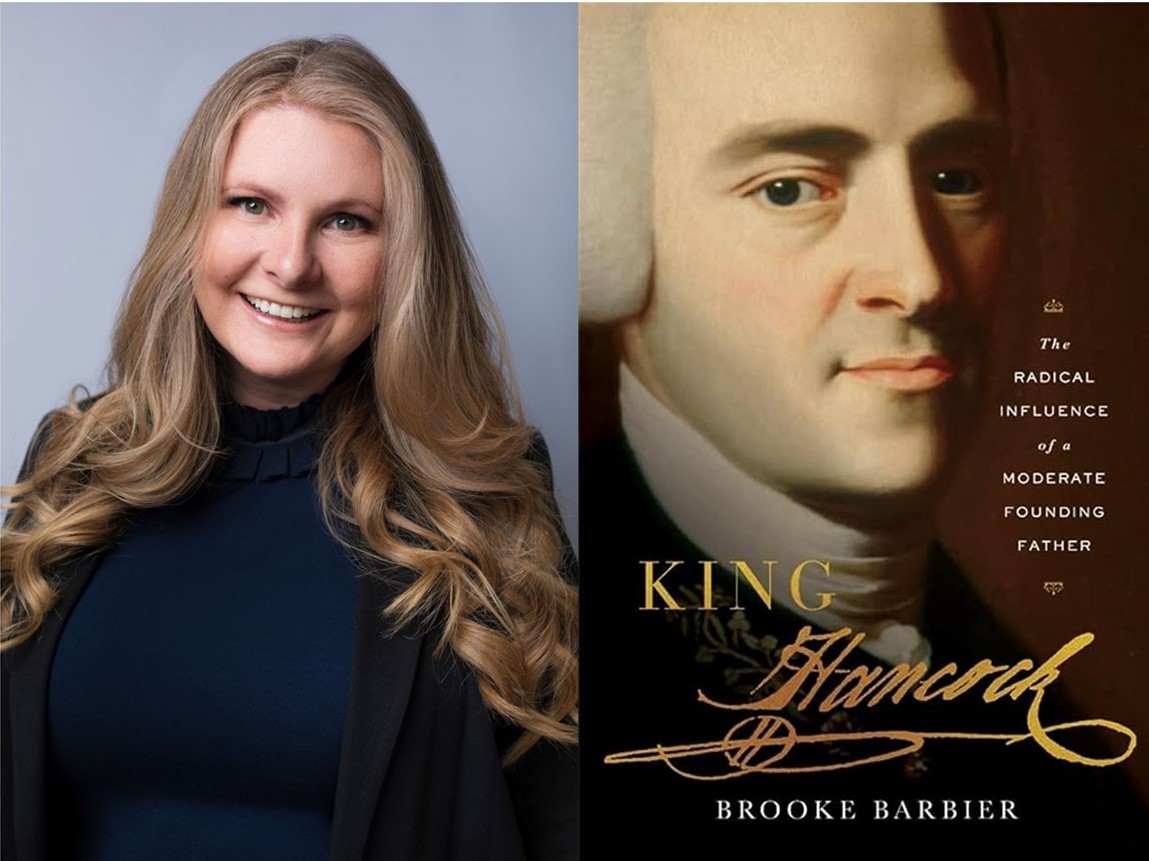 John Hancock is often associated with the radical commencement of the Revolution and his audacious signature at the bottom of the Declaration of Independence, but his politics were not nearly as bold as they may have seemed. Throughout the Revolution, he frustrated both patriots and loyalists alike but remained the most popular and powerful man in Massachusetts through his ability to find middle ground amidst political turmoil. In her new book, historian Brooke Barbier examines the life and leadership of Hancock, whose steadying force and compromise proved the basis of profound social and political change.
Registration is requested. To attend the author's talk in-person at Anderson House, or to watch virtually, please use the appropriate link below.
Register to Attend the Author's Talk In-Person at Anderson House
Register to Attend the Author's Talk Virtually
About the Speaker
Brooke Barbier is a public historian with a Ph.D. in American history from Boston College. In addition to King Hancock, she is the author of Boston in the American Revolution: A Town Versus an Empire (The History Press, 2017), which focuses on pre-revolutionary Boston and its significance during the American Revolution. She is also the founder of Ye Olde Tavern Tours, a popular guided outing along Boston's renowned Freedom Trail, founded in 2013.