Event Navigation
Lunch Bite – Visit of the King and Queen of Siam to Anderson House in 1931
October 20, 2023 @ 12:30 pm

-

1:00 pm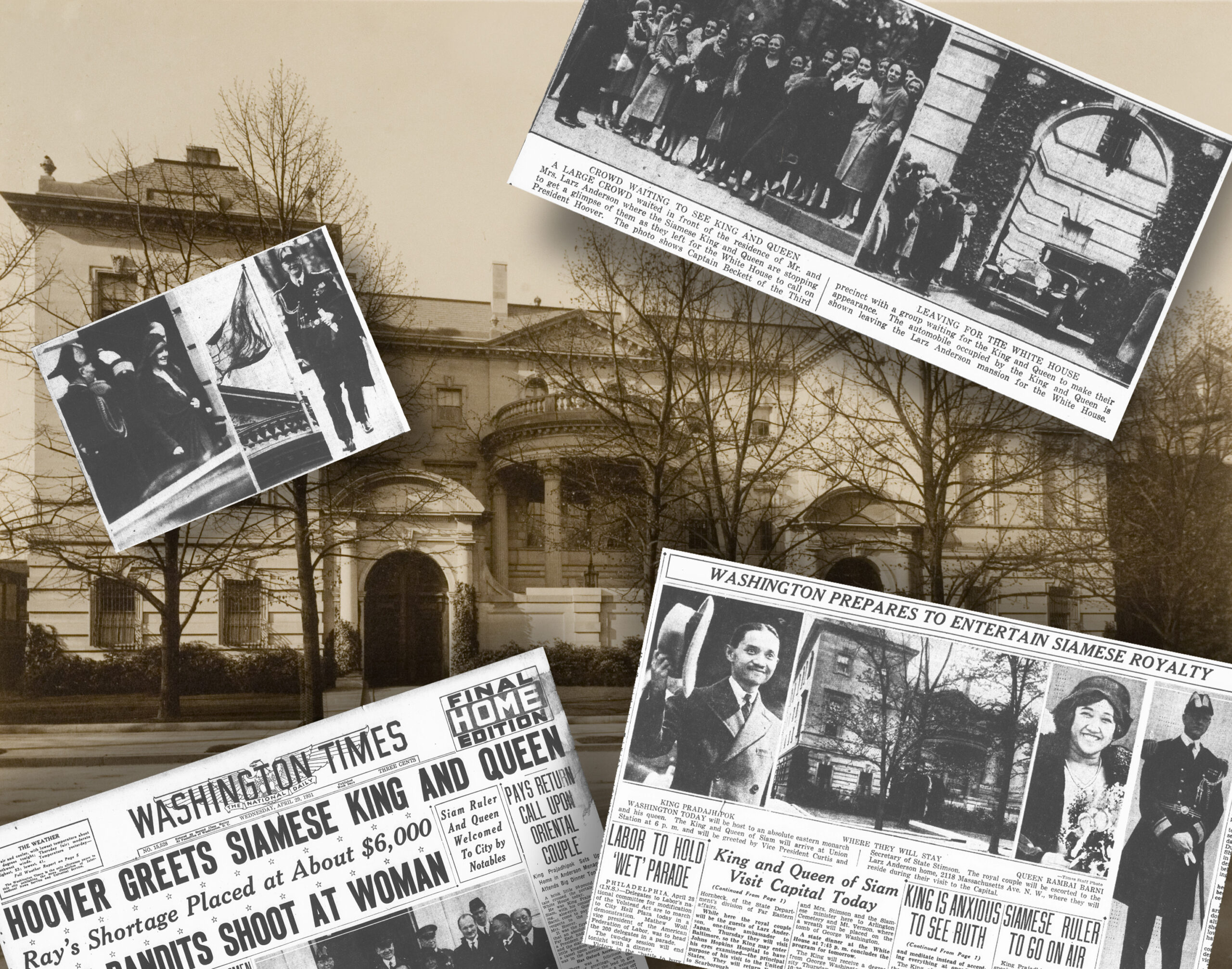 Join Director of Marketing and Communications Glenn Hennessey for a discussion of the 1931 visit to Anderson House by the king and queen of Siam (now Thailand) and the ephemera that documents it. From April 29 to May 1, the royal couple occupied the house—on loan from Larz and Isabel Anderson, who were out of town—for the Washington, D.C., portion of their trip to the United States. The royals used the mansion as their residence in the nation's capital, entertaining President and Mrs. Hoover before their own invitation to a state dinner at the White House. This Lunch Bite will highlight items documenting the visit, including an elegant tasseled program printed for their visit; handwritten menus for the meals they had prepared by a French chef during their stay; telegrams and radiograms sent between the Siamese couple and the Andersons both before and after their visit; and an official letter of thanks from Secretary of State Henry L. Stimson acknowledging the great favor the Andersons performed for the State Department.
This program accompanies our current exhibition, Affairs of State: 118 Years of Diplomacy and Entertaining at Anderson House, on view through December 31.
Registration is requested. To attend the Lunch Bite in-person at Anderson House, or to watch virtually, please use the appropriate link below.
Click Here To Attend The Lunch Bite In-Person At Anderson House
Click Here To Attend The Lunch Bite Virtually