Event Navigation
Dinner and Lecture – The Prelude to Monmouth
September 15, 2023 @ 5:00 pm

-

9:00 pm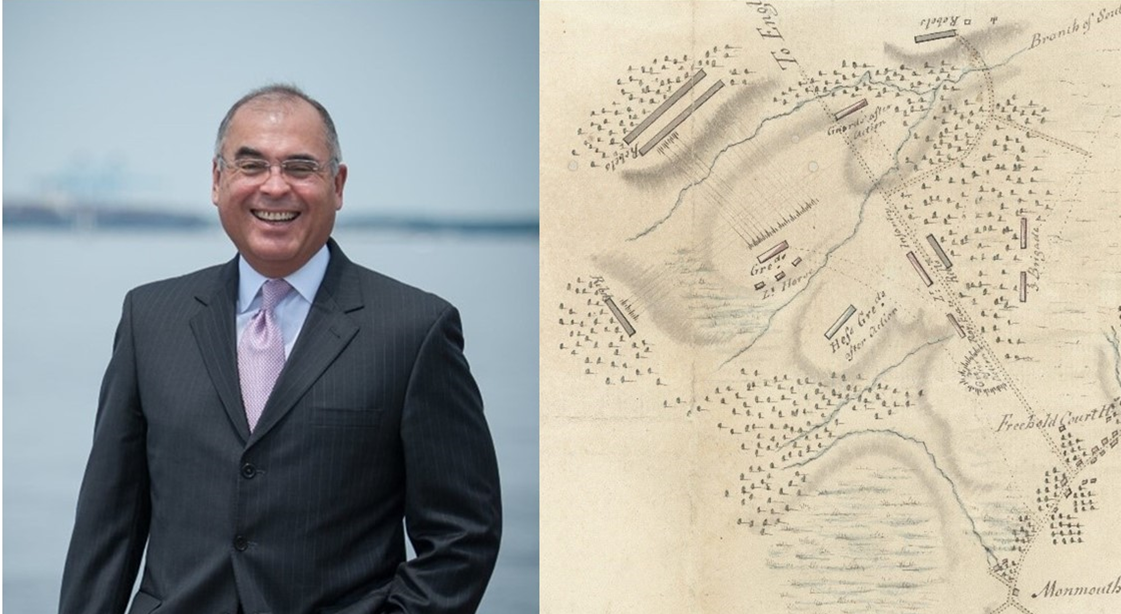 This dinner and lecture at the Hyatt Regency Morristown kicks off the Institute's next two-day battlefield tour experience exploring a significant turning point of the American Revolution: the Battle of Monmouth. The evening begins at 5 p.m. with cocktails will be available through a cash bar, followed by a buffet style dinner. Following dinner, a lecture featuring award-winning historian Ricardo A. Herrera, Ph.D., of the U.S. Army War College discussing the events that led to the Battle of Monmouth. The dinner and lecture will conclude at approximately 8:45 p.m.
This dinner and lecture is part of a larger two-day program exploring the Battle of Monmouth. Registration closes on September 6, 2023.
View A Full Itinerary and Additional Information
Learn More About and Join the Associates
About the Speaker
An award-winning historian, Dr. Ricardo A. Herrera is a visiting professor for the Department of National Security and Strategy at the U.S. Army War College in Carlisle, Pa. Before joining the U.S. Army War College, he was a professor of military history at the School of Advanced Military Studies, US Army Command and General Staff College, and spent six years teaching, leading, and designing staff rides at the Combat Studies Institute at the U.S. Army Combined Arms Center, Fort Leavenworth. From 2002 through 2006, he was an assistant professor of history at Mount Union College, while serving as director of honors from 2005 through 2006. He has been awarded several research fellowships, including a visiting fellowship at Maynooth University Arts & Humanities Institute of the National University of Ireland, Maynooth; a residential research fellowship at the Fred W. Smith National Library for the Study of George Washington at Mount Vernon; a residential research fellowship at the David Library of the American Revolution; a research fellowship at the Society for the History of the Early American Republic; and a Society of the Cincinnati scholars' grant. He is the author of Feeding Washington's Army: Surviving the Valley Forge Winter of 1778 (University of North Carolina Press, 2021), For Liberty and the Republic: The American Citizen as Soldier, 1775-1861 (New York University Press, 2015), and several articles and chapters on U.S. military history.