Event Navigation
Special Program – The 2023 Society of the Cincinnati Prize Presentation & Reception
September 8, 2023 @ 6:00 pm

-

8:30 pm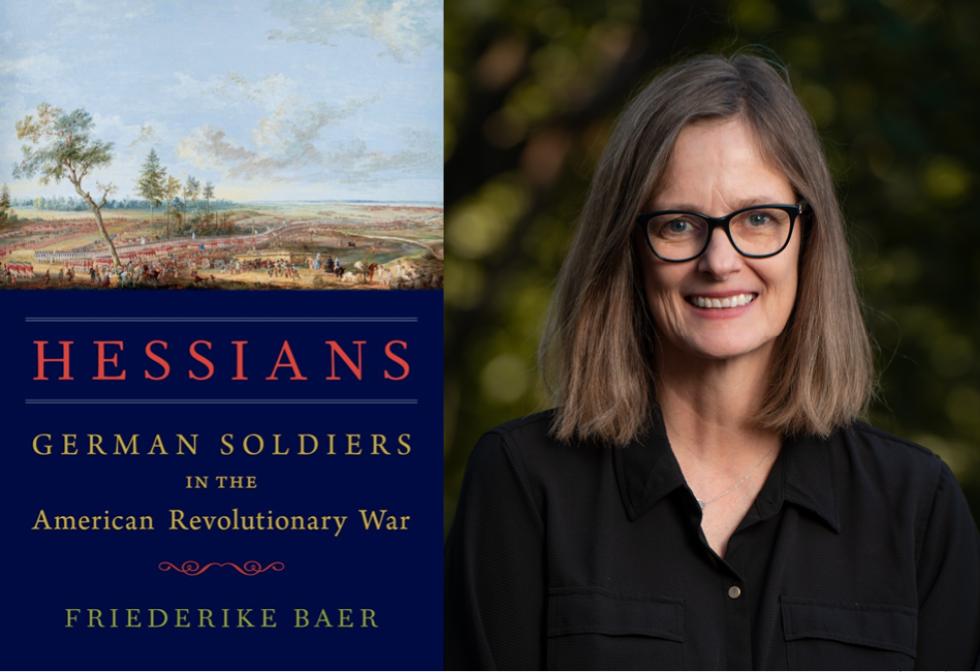 The 2023 Society of the Cincinnati Prize honors historian Friederike Baer, Ph.D., and her ground-breaking book Hessians: German Soldiers in the American Revolutionary War (Oxford University Press, 2022). Between 1776 and 1783, Great Britain hired an estimated thirty thousand German soldiers to fight in its war against the American rebels. Collectively known as Hessians, the soldiers and accompanying civilians, including hundreds of women and children, spent extended periods of time in locations as dispersed and varied as Canada, West Florida and Cuba. They penned a large body of private and official records that provide detailed accounts of the American war as well as descriptions of the built and natural environment, local customs and manners, the prevalence of slavery, and encounters with Native Americans. Based chiefly on these writings, Dr. Baer's book offers a ground-breaking reimagining of Britain's war against American independence from the perspective of the German soldiers, a people uniquely positioned both in the midst of the war and at its margins.
In this special event, Dr. Baer will receive the 2023 Society of the Cincinnati Prize and discuss her deeply researched examination of the German auxiliaries. The lecture will be followed by a reception. The Society of the Cincinnati Prize was established in 1989 to recognize authors of outstanding books that advance understanding of the American Revolution and its legacy.
Ticket Price: $130.00 per guest
Presentation at 6:00 p.m. in the Anderson House Ballroom
Reception at 6:45 p.m. in the Olmsted Gallery
Business Attire
Registration is required and closes on Monday, September 4. This special event will only be held in-person at Anderson House. Sponsorship opportunities are available. Please register using the link below.
Click Here For Registration and Additional Information