/
/
Lecture – All the World's a Stage: The Role of Architecture and Interior Decor in Entertaining at Anderson House, 1905-1929

Lecture – All the World's a Stage: The Role of Architecture and Interior Decor in Entertaining at Anderson House, 1905-1929
April 4, 2023 @ 6:30 pm

-

8:30 pm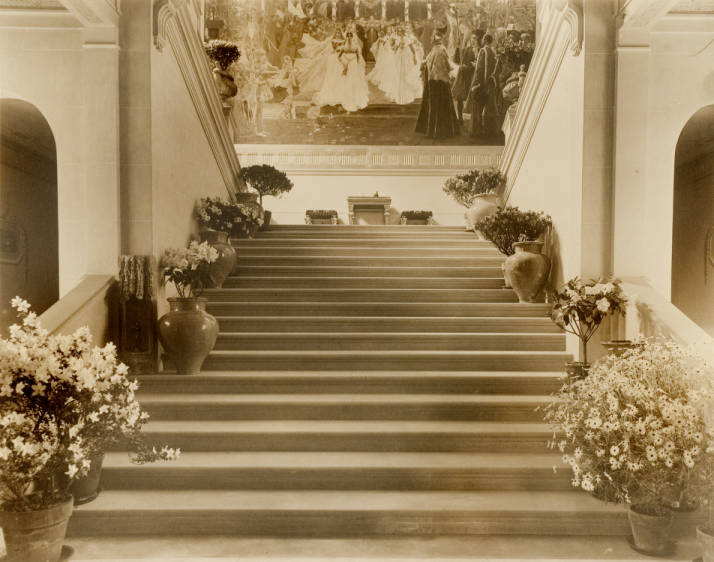 Anderson House, the winter home of Larz and Isabel Anderson between 1905 and 1937, stands as a testament to all that was gracious and in good taste in entertaining during the waning decades of America's Gilded Age. An architectural masterpiece based on the English late Baroque period, with elements from the French Beaux-Arts tradition, the house was designed as both a splendid stage upon which the social status and careers of the couple could be promoted and advanced, and as a private home with cozy rooms that afforded comfort and privacy. Historian Stephen T. Moskey, Ph.D., describes how the interior arrangement of rooms and spaces in the public areas of the house created a formal system for the seamless flow of guests over the course of an evening's entertainment. Using period and contemporary photography, he shows how the entertainment function of each of the mansion's public rooms helped determine the couple's eclectic arrangements of items from their large collection of fine furniture, paintings, tapestries, sculpture, porcelain and more that they collected on their travels around the world.
This program accompanies our exhibition Affairs of State: 118 Years of Diplomacy and Entertaining at Anderson House, on view from February 24 to December 31, 2023.
Registration is requested. To attend the lecture in-person at Anderson House, or to watch virtually, please use the appropriate form below.
About the Speaker
Stephen T. Moskey is a historian from Washington, D.C., who earned his Ph.D. in linguistics from Georgetown University. His research focuses on American cultural history, specifically the second half of the so-called "long nineteenth century" from the Civil War through the Great Depression. Dr. Moskey is a co-author of The Turkish Ambassador's Residence and the Cultural History of Washington, D.C. (Ýstanbul Kültür University, 2013), and the author of Larz and Isabel Anderson: Wealth and Celebrity in the Gilded Age (iUniverse, 2016). In 2013 and 2014, Dr. Moskey served as a consultant to the Town of Brookline, Massachusetts, where he undertook new research on Larz Anderson Park, the site of the former home of Larz and Isabel Anderson.
Click Here to Attend the Lecture Virtually
Tickets are not available as this event has passed.