/
/
Lecture – Environmental Legacies: How the War of Independence Affected the Natural World in Predictable and Surprising Ways

Lecture – Environmental Legacies: How the War of Independence Affected the Natural World in Predictable and Surprising Ways
January 10, 2023 @ 6:30 pm

-

8:30 pm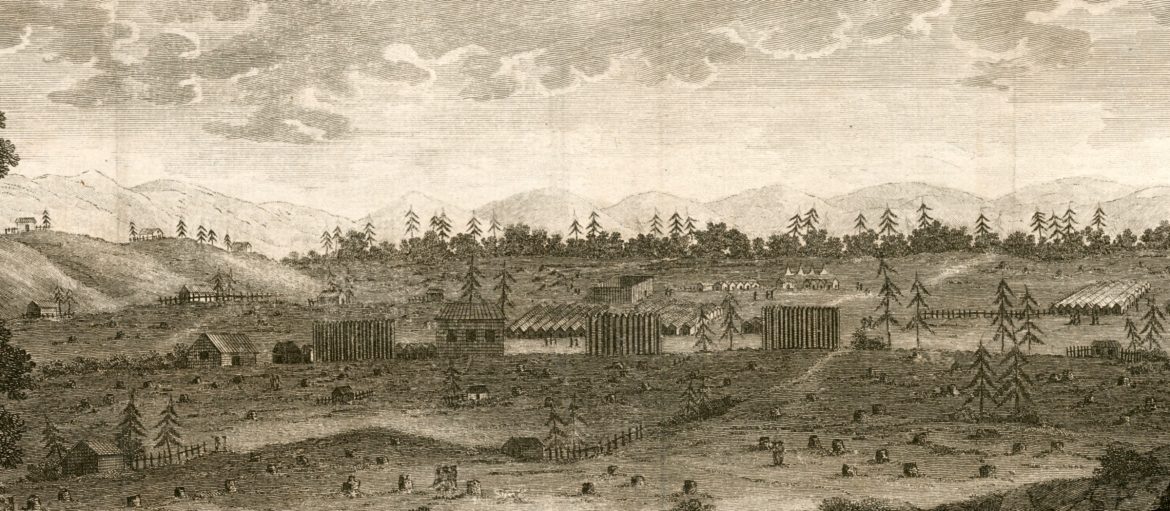 When one considers the effects of war on the environment, their thoughts probably turn to modern events such as the atomic bomb dropped on Hiroshima and Nagasaki or the use of Agent Orange in Vietnam. The American Revolution, however, also had a major impact on the natural world in the eighteenth century. At Valley Forge, during the winter of 1777-1778, Continental soldiers cut down over 127,000 trees to build their log huts, leading to short-term and long-term effects of deforestation. In September 1778, British forces raided Martha's Vineyard off the coast of Massachusetts, and the residents paid a heavy price that included the loss of over 10,000 sheep, but the raid produced some surprisingly "positive" environmental effects. Finally, at the battles of Saratoga in 1777, soldiers shot upwards of 660,000 lead musket balls, leading to some environmental effects that may have only just begun to be felt this century. Through an examination of well-known events from the American Revolution, David Hsiung, professor of history at Juniata College, discusses the war's environmental impacts, and not only offers a fresh way of thinking about its legacies, but also a useful perspective on war and its effects on the natural world in general.
Registration is requested. To attend the lecture in-person at Anderson House, or to watch virtually, please use the appropriate form below.
About the Speaker
David C. Hsiung is professor of history at Juniata College in Pennsylvania. He earned his Ph.D. in history from the University of Michigan. Named Professor of the Year for Pennsylvania in 2000 by the Carnegie Foundation for the Advancement of Teaching and the Council for Advancement and Support of Education, Dr. Hsiung has published several works, including the books Two Worlds in the Tennessee Mountains: Exploring the Origins of Appalachian Stereotypes (University Press of Kentucky, 1997) and A Mountaineer in Motion: The Memoir of Dr. Abraham Jobe, 1817-1906 (University of Tennessee Press, 2009), and the article in the New England Quarterly "Food, Fuel, and the New England Environment in the War for Independence, 1775-1776," that was awarded the Theodore C. Blegen Award from the Forest History Society in 2008. Currently, Dr. Hsiung is working on a book that examines the environmental history of the War of Independence, a topic he has spoken about at several recent conferences, including the "For 2026" conference hosted by the Omohundro Institute, the Colonial Williamsburg Foundation and the College of William and Mary in Williamsburg, Va.
Click Here to Attend the Lecture Virtually
Tickets are not available as this event has passed.