/
/
Lecture – On Tea, Taxes and World History: The British East India Company and the Origins of the American Revolution

Event Navigation
Lecture – On Tea, Taxes and World History: The British East India Company and the Origins of the American Revolution
May 24, 2023 @ 6:30 pm

-

8:30 pm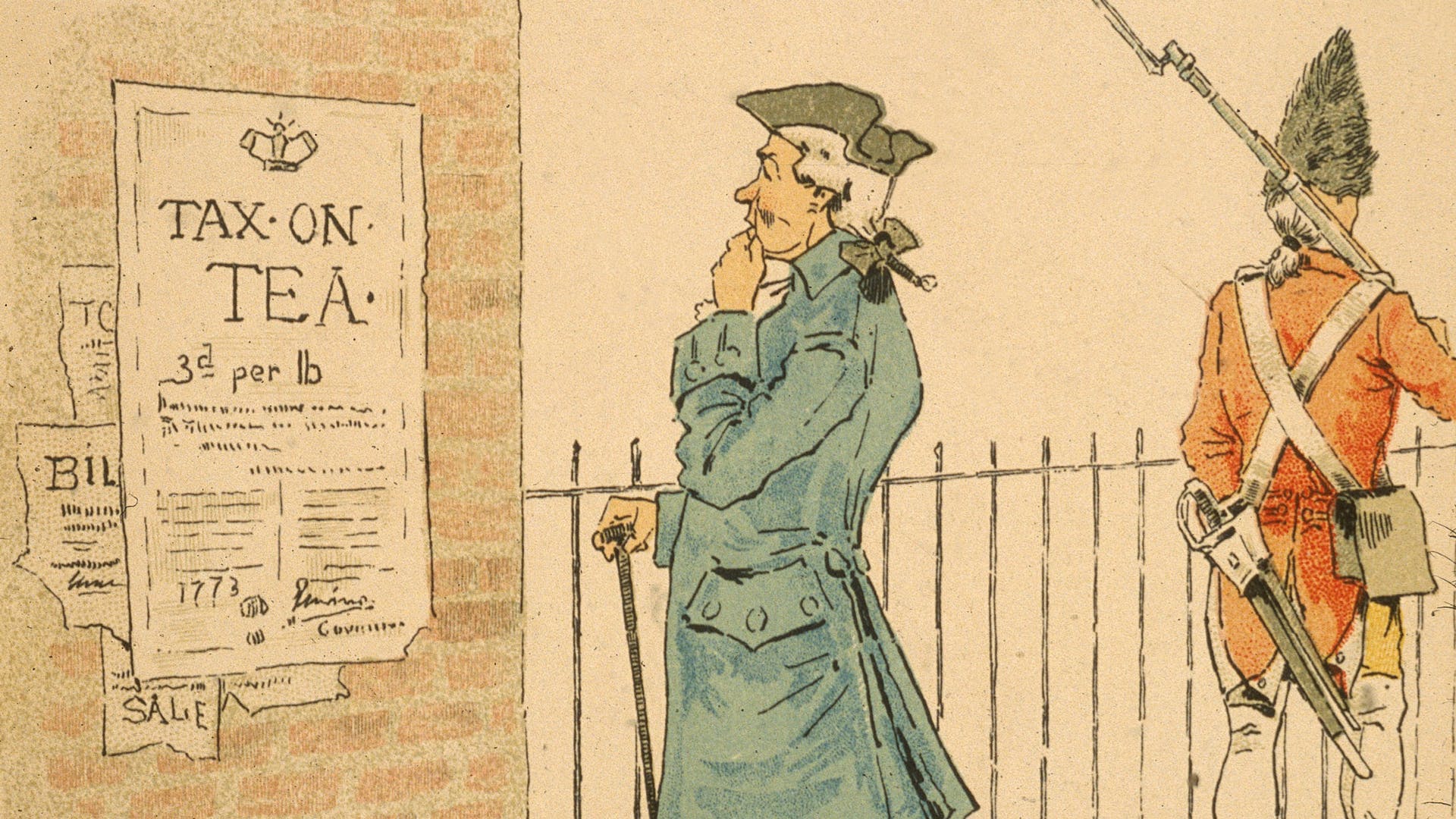 In May 1773, Parliament passed the Tea Act, which instituted a tax of three cents per pound on all British tea sold in America. The act effectively granted a monopoly on the sale of tea in the American colonies to the British East India Company, which was looking to reduce its excessive stores of tea and relieve its financial burdens. To commemorate the 250th anniversary of the Tea Act's passage, James Vaughn, a historian of the British Empire at the University of Chicago, examines the developments in Britain, British North America and South Asia leading to the passage of the act, and discusses why a relatively mundane piece of parliamentary legislation renewed the imperial crisis and led to the outbreak of the American Revolution.
Registration is requested. To attend the lecture in-person at Anderson House, or to watch virtually, please use the appropriate link below.
Register to Attend the Lecture In-Person at Anderson House
Register to Attend the Lecture Virtually
About the Speaker
James M. Vaughn, Ph.D., is an instructional professor in the College and affiliate faculty in the Department of History at the University of Chicago whose research focuses on the British Empire and the Atlantic World during the eighteenth century. He received his Ph.D. in history from the University of Chicago in 2009, and he has previously taught at the University of Texas at Austin, Yale University, and Ohio University. He is the author of The Politics of Empire at the Accession of George III: The East India Company and the Crisis and Transformation of Britain's Imperial State (Yale University Press, 2019), which provides new interpretations of the origins of British rule in India and of the global transformation of the British Empire during the third quarter of the eighteenth century, and the co-editor of Envisioning Empire: The New British World from 1763 to 1773, an anthology that examines the development of the British Empire between the Seven Years' War and the American Revolution. He is currently working on a book on the American Revolution and the origins of liberal democracy in global context.