Virtual Author's Talk – Religion and the American Revolution: An Imperial History
September 14, 2021 @ 6:30 pm

-

7:30 pm
REGISTER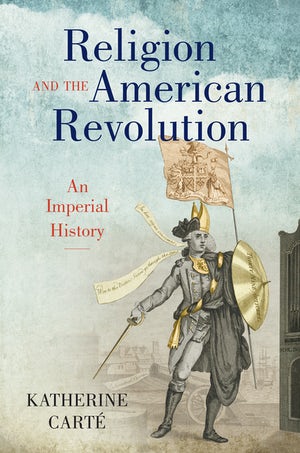 For most of the eighteenth century, British Protestantism was driven neither by the primacy of denominations nor by fundamental discord between them. Instead, it thrived as part of a complex transatlantic system that bound religious institutions to imperial politics. As Dr. Carté argues, British imperial Protestantism proved remarkably effective in advancing both the interests of empire and the cause of religion until the war for American independence disrupted it. The American Revolution forced a reassessment of the role of religion in public life on both sides of the Atlantic. Religion and the American Revolution demonstrates that if religion helped set the terms through which Anglo-Americans encountered the imperial crisis and the violence of war, it likewise set the terms through which both nations could imagine the possibilities of a new world.
The talk will last approximately one hour on Zoom. Registration is required to access the virtual author's talk.
About the Speaker
Katherine Carté is associate professor of history at Southern Methodist University specializing in early American and Atlantic history, particularly the history of religion and its intersection with politics. Dr. Carté (who previously published as Katherine Carté Engel) is the author of Religion and the American Revolution: An Imperial History (Omohundro Institute of Early American History and Culture and the University of North Carolina Press, 2021) and Religion and Profit: Moravians in Early America (University of Pennsylvania Press, 2009), as well as articles in the William and Mary Quarterly and other journals. She earned a Ph.D. in history from the University of Wisconsin.