Event Navigation
Virtual Event – The 2022 Society of the Cincinnati Book Prize Lecture
May 5, 2023 @ 6:00 pm

-

7:00 pm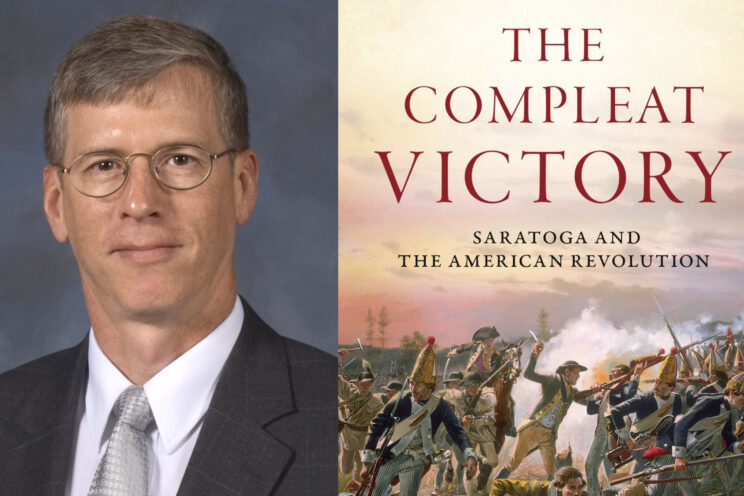 The 2022 Society of the Cincinnati Prize honors Col. Kevin J. Weddle and his book A Compleat Victory: Saratoga and the American Revolution. Following the successful expulsion of American forces from Canada in 1776, the British were determined to end the rebellion and devised what they believed to be a war-winning strategy. They sent Gen. John Burgoyne south, expecting to rout the Americans and take Albany. When British forces captured Fort Ticonderoga with unexpected ease in July of 1777, it looked as if it was a matter of time before they would break the rebellion in the North. Less than three and a half months later, however, a combination of the Continental Army and American militia forces, commanded by Maj. Gen. Horatio Gates and inspired by the heroics of Benedict Arnold, forced Burgoyne to surrender his entire army.
In this special virtual lecture, Colonel Weddle discusses his deeply researched examination of the Saratoga campaign of 1777 by providing a comprehensive analysis of the American and British strategies that resulted in an American victory, captured the attention of the world, and changed the course of the war. For this book Colonel Weddle was awarded the 2022 Society of the Cincinnati Prize , established in 1989 to recognize authors of outstanding books that advance understanding of the American Revolution and its legacy.
About the Speaker
Colonel (Retired) Kevin J. Weddle, Ph.D., is professor of military theory and strategy at the U.S. Army War College, Carlisle Barracks, Pennsylvania. He is a graduate of the U.S. Military Academy at West Point, New York, and served twenty-nine years as a combat engineer officer. Throughout his career he worked in a variety of command and staff positions in the United States and overseas, and he is a veteran of Operations Desert Shield and Desert Storm and Operation Enduring Freedom. Colonel Weddle holds master's degrees in history and civil engineering from the University of Minnesota and a Ph.D. in history from Princeton University. He conducted significant research for his book in our library as the recipient of the Society of the Cincinnati Scholars' Grant in 2007.