/
/
Lesson Plans on the Revolutionary Republic by Master Teachers
These lesson plans on the Revolutionary Republic, the period of extraordinary political and intellectual creativity that began with the debates over American independence and continued through the ratification of the federal constitution and the establishment of the new federal government, address American ideals and national identity.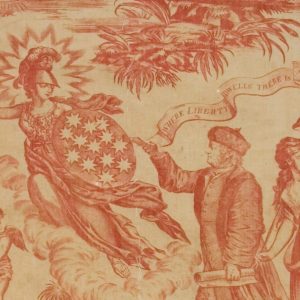 AMERICAN IDEALS AFTER THE REVOLUTIONARY WAR
This lesson will explore the era of the Early Republic and reinforce understanding of how the Revolutionary War directly influenced the creation of the United States Constitution.
American Ideals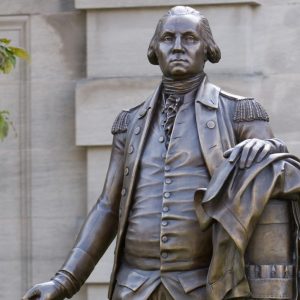 CIVIC VIRTUE AND AMERICA'S CINCINNATUS, GEORGE WASHINGTON
In creating our Constitution, the founders believed civic virtue would be essential to ensure the success of our new republic. This lesson plan explores the historic foundations of civic virtue in the United States by closely examining the role George Washington played as a role model of civic virtue. The goal is for students to realize that civic virtue remains a necessity if a lasting republic to succeed.
America's Cincinnatus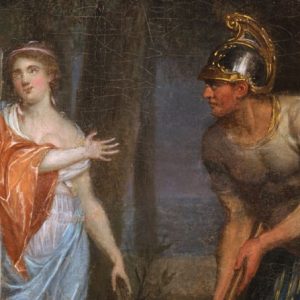 FIG AND VINE: THE INFLUENCE OF ROLE MODELS ON REVOLUTIONARY LEADERS
This lesson asks students to analyze visual and written primary sources to understand the influence of classical history on the men and women who created our republic and the unique role of America's Cincinnatus, George Washington.
Fig and Vine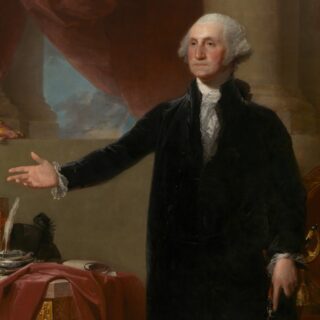 HE DID IT HIS WAY: HOW GEORGE WASHINGTON SHAPED THE AMERICAN PRESIDENCY
American ideas about executive power evolved during the Revolution. This lesson plan asks students to examine primary and secondary sources related to George Washington during and after the Revolutionary War to consider how the idealization of Washington's words and deeds set the stage for the creation of the office of the American presidency—with Washington in mind to become the inaugural office holder.
He Did It His Way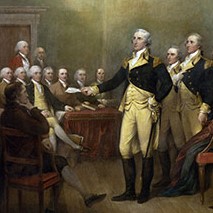 WHAT DEFINED AMERICANS AFTER THE REVOLUTIONARY WAR?
What did being an American mean following the Revolution—politically, socially, culturally and economically? Who were America's heroes and what where their core values? In this lesson, students will analyze the evolution of what it meant to be an American during the early republic.
What Defined Americans?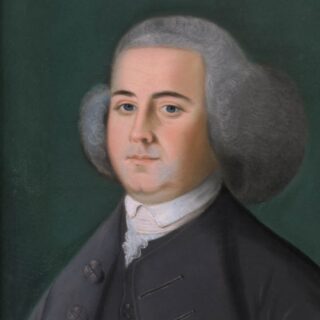 WHY THE AMERICAN REVOLUTIONARIES CHOSE TO ESTABLISH A REPUBLICAN FORM OF GOVERNMENT
The founding fathers valued the importance of studying history. In their study of the government of ancient Rome, the founders recognized the value of a republican form of government and implemented the ideals of a republican government when they created our nation. With this lesson, students will develop a deeper understanding of the themes of our independence, republican institutions, and national identity.
a Republican Form of Government
More lesson plans on the Revolutionary Republic can be found in our Lesson Plan Collections.