/
/
Author's Talk – The Insurgent Delegate: Selected Letters and Other Writings of George Thatcher

Author's Talk – The Insurgent Delegate: Selected Letters and Other Writings of George Thatcher
January 29, 2020 @ 6:30 pm

-

7:30 pm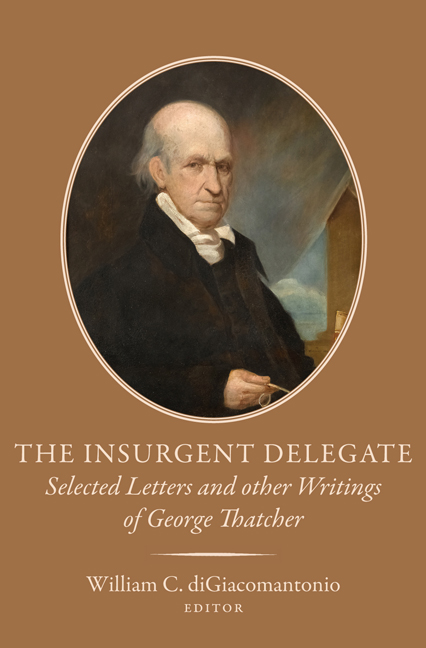 William C. diGiacomantonio, chief historian of the U.S. Capitol Historical Society, discusses and signs copies of his edited volume of selected letters of George Thatcher, a U.S. representative from Maine throughout the Federalist Era—the most critical and formative period of American constitutional history. The more than two hundred letters Thatcher wrote during his forty-year career as a country lawyer, national legislator and state supreme court justice document his experiences as a New England Federalist, abolitionist, religious dissenter and pedagogical innovator. A moderate on most political issues, the Cape Cod native and Harvard-educated lawyer proved a maverick in matters relating to education, the expansion of the slave interest, the rise of Unitarianism and the separation of church and state. His first-hand accounts add depth and complexity to our understanding of the early American republic.
The talk will last approximately 45 minutes, followed by a book signing and refreshments. Copies of the book will be available to purchase at the event. Registration is required for this free event.
About the Speaker
William C. diGiacomantonio is chief historian of the U.S. Capitol Historical Society. He spent most of his career on the editorial team at the George Washington University that recently completed the twenty-two-volume Documentary History of the First Federal Congress.
Tickets are not available as this event has passed.