/
/
Author's Talk – The Soldier's Two Bodies: Military Sacrifice and Popular Sovereignty in Revolutionary War Veteran Narratives

Author's Talk – The Soldier's Two Bodies: Military Sacrifice and Popular Sovereignty in Revolutionary War Veteran Narratives
February 13, 2020 @ 6:30 pm

-

7:30 pm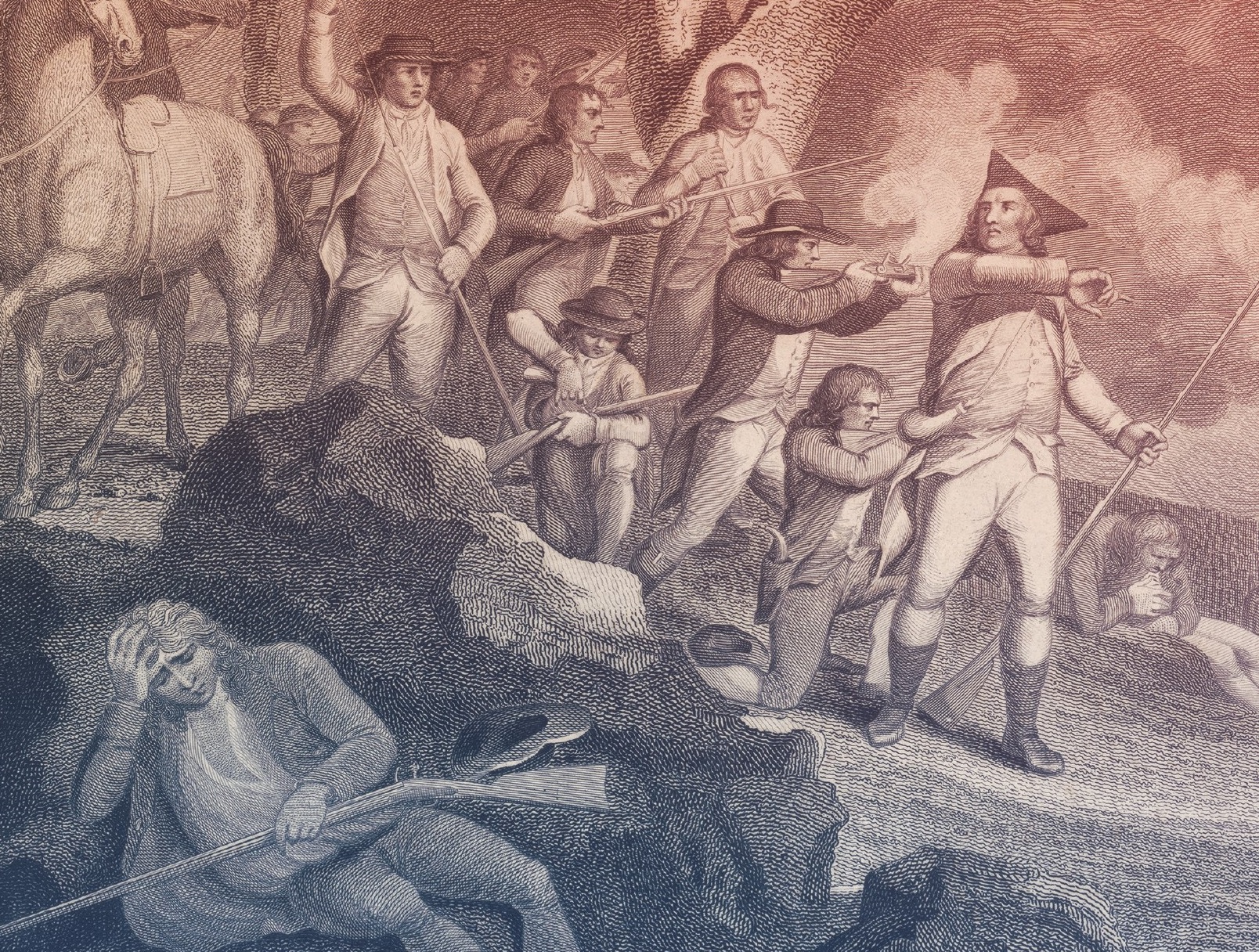 James M. Greene, assistant professor of English at Indiana State University, discusses and signs copies of his book exploring Revolutionary War veterans' narratives and how soldiers have been represented in two contrasting ways from the nation's first days: as heroic symbols of the body politic and as people whose sufferings have been neglected
by their country. Greene discusses several well-known examples of the genre, including narratives from Ethan Allen, Joseph Plumb Martin and Deborah Sampson, along with Herman Melville's fictional adaptation of the life of Israel Potter.
The talk will last approximately 45 minutes, followed by a book signing and refreshments. Copies of the book will be available to purchase at the event. Registration is required for this free event.
This program accompanies our current exhibition, America's First Veterans, on view through April 5, 2020.
About the Speaker
James M. Greene is assistant professor of English at Indiana State University. He specializes in teaching American literature before the Civil War, as well as general literature and advanced composition. The Soldier's Two Bodies is Dr. Greene's first book, published by LSU Press in January 2020. He is currently at work on an article exploring the first written treaty between the United States and an indigenous nation, the 1778 Treaty of Fort Pitt. Dr. Greene received his M.A. and Ph.D. in English from West Virginia University and a B.A. in English from the University of Kentucky.
Tickets are not available as this event has passed.