/
/
Author's Talk – "The Only Unavoidable Subject of Regret": George Washington, Slavery, and the Enslaved Community at Mount Vernon

Author's Talk – "The Only Unavoidable Subject of Regret": George Washington, Slavery, and the Enslaved Community at Mount Vernon
June 25, 2019 @ 6:30 pm

-

7:30 pm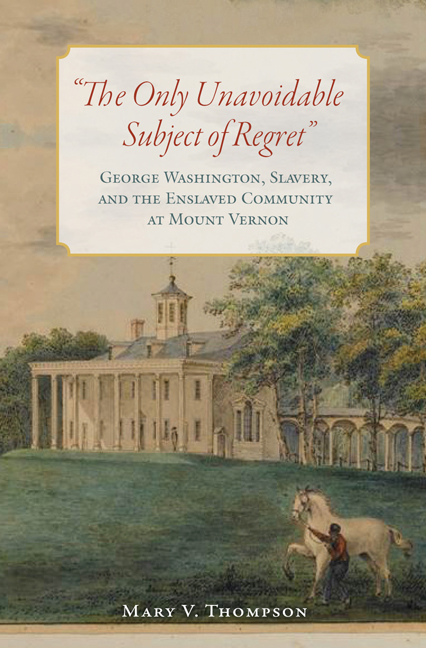 Mary Thompson discusses and signs copies of her new book on the enslaved people of Mount Vernon. Based on decades of original work on the people who lived and worked at George Washington's plantation, this is destined to be one of the most important works on George Washington and slavery ever published, combining deeply original and precise scholarship about the enslaved people of Mount Vernon with a rich understanding of George Washington's life and views on what he recognized as one of the most critical social and political challenges facing the United States.
The talk will last approximately 45 minutes, followed by a book signing and refreshments. Copies of the book will be available to purchase at the event.
About the Speaker
Mary Thompson is a research historian at George Washington's Mount Vernon and is the author of "In the Hands of a Good Providence": Religion in the Life of George Washington. She earned a M.A. in history specializing in early modern Europe and colonial America from the University of Virginia and a B.A. in history from Samford University.