Lecture – "A Kind of Partisan War": An Archaeological Perspective on Francis Marion
August 4, 2022 @ 6:30 pm

-

8:00 pm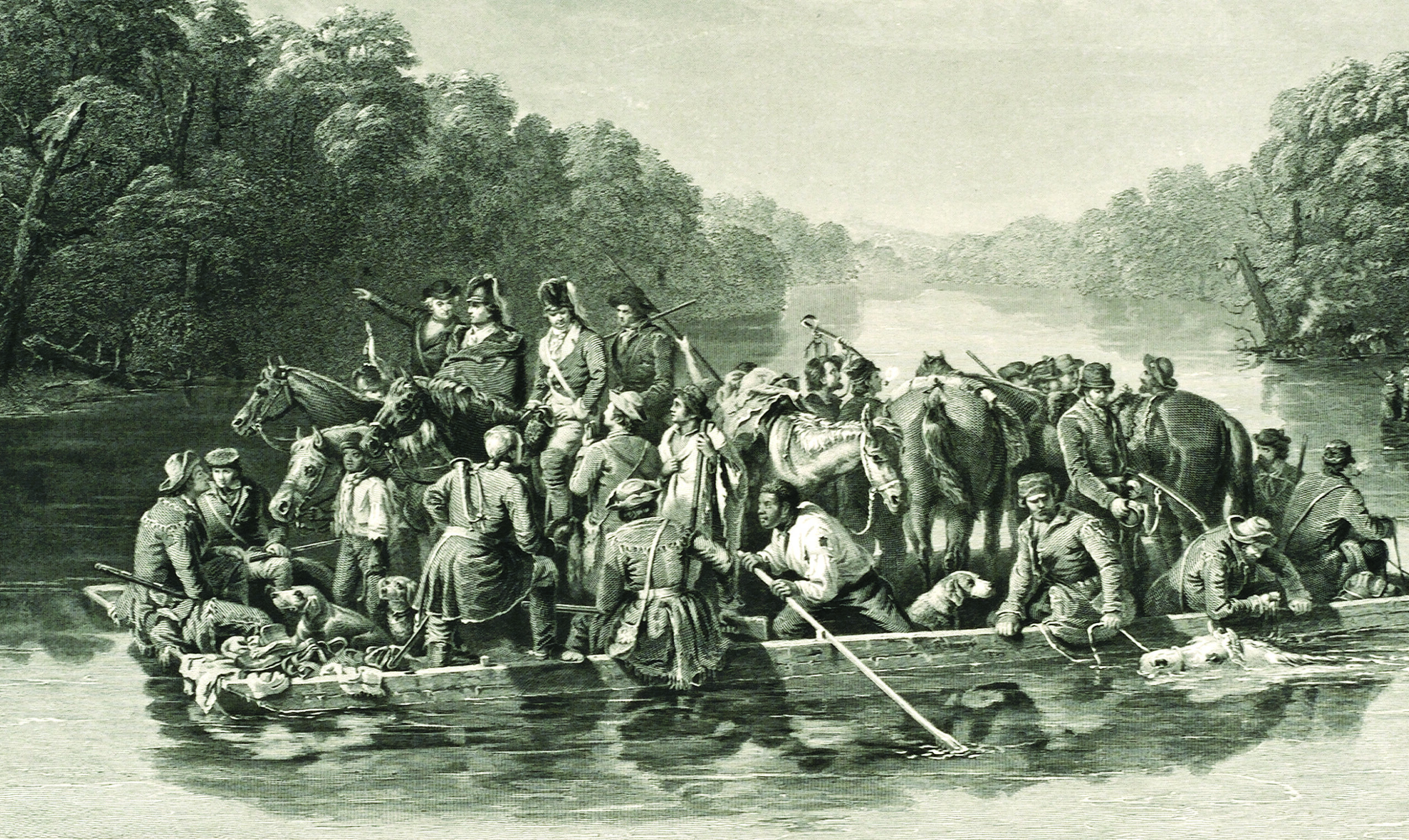 When Nathanael Greene was appointed commander of the southern Continental forces in the fall of 1780, he wrote to George Washington that he would be forced to fight "a kind of partisan war," until he could raise an army large enough to contend with the British. Greene's strategy was to check the main British army while partisan militia leaders like Thomas Sumter, Francis Marion and Andrew Pickens harassed the British supply lines. Marion was the most famous and successful of these partisans. Steven Smith of the University of South Carolina discusses the results of over twenty years of archaeological investigations on the partisan career of Francis Marion, with a focus on the search for Marion's Snow's Island camp, the Siege of Fort Motte and the Battle of Parkers Ferry.
Registration is requested. To attend the lecture in-person at Anderson House, or to watch virtually, please use the appropriate form below.
Currently, all visitors to Anderson House age 2 and older are required to wear a mask while attending a historical program or visiting the museum or library. Read our full COVID safety guidelines here.
About the Speaker
Steven Smith is a professor of conflict archaeology and the anthropology of warfare at the University of South Carolina. He obtained a B.A. in history from the Virginia Military Institute in 1973 and an M.A. in anthropology from the University of Kentucky in 1983. He has worked in the private sector as a contract archaeologist, in the public sector as a historical archaeologist with the state of Louisiana, and has been with the the South Carolina Institute of Archaeology and Anthropology since 1986. He obtained his Ph.D. in anthropology in 2010 at the University of South Carolina. In 2011 he was named associate director of SCIAA and director in 2014. Steve's research interests have included studies and books on historic period settlement at military installations like Fort Polk, Fort Leonard Wood and Camp Atterbury, Indiana. He has also researched the lives of African American soldiers at Fort Leonard Wood, Fort Huachuca and Fort Bragg, and conducted a nationwide study of African American military history for the U.S. Army Corps. In the last thirty years, he has focused on battlefields and conflict sites in the southeast, especially those of the Civil War and American Revolution. His latest books include a co-edited volume on asymmetric warfare entitled Partisans, Guerillas, and Irregulars: The Historical Archaeology of Asymmetric Warfare (University of Alabama Press, 2019), and Francis Marion and the Snow's Island Community:  Myth, History, and Archaeology (United Writers Press, 2021).
Click Here to Attend the Lecture Virtually
Tickets are not available as this event has passed.