/
/
Lecture – The Artifacts of Arnold's Bay: Following the Diaspora of Material Culture Over Time

Lecture – The Artifacts of Arnold's Bay: Following the Diaspora of Material Culture Over Time
July 28, 2022 @ 6:30 pm

-

8:00 pm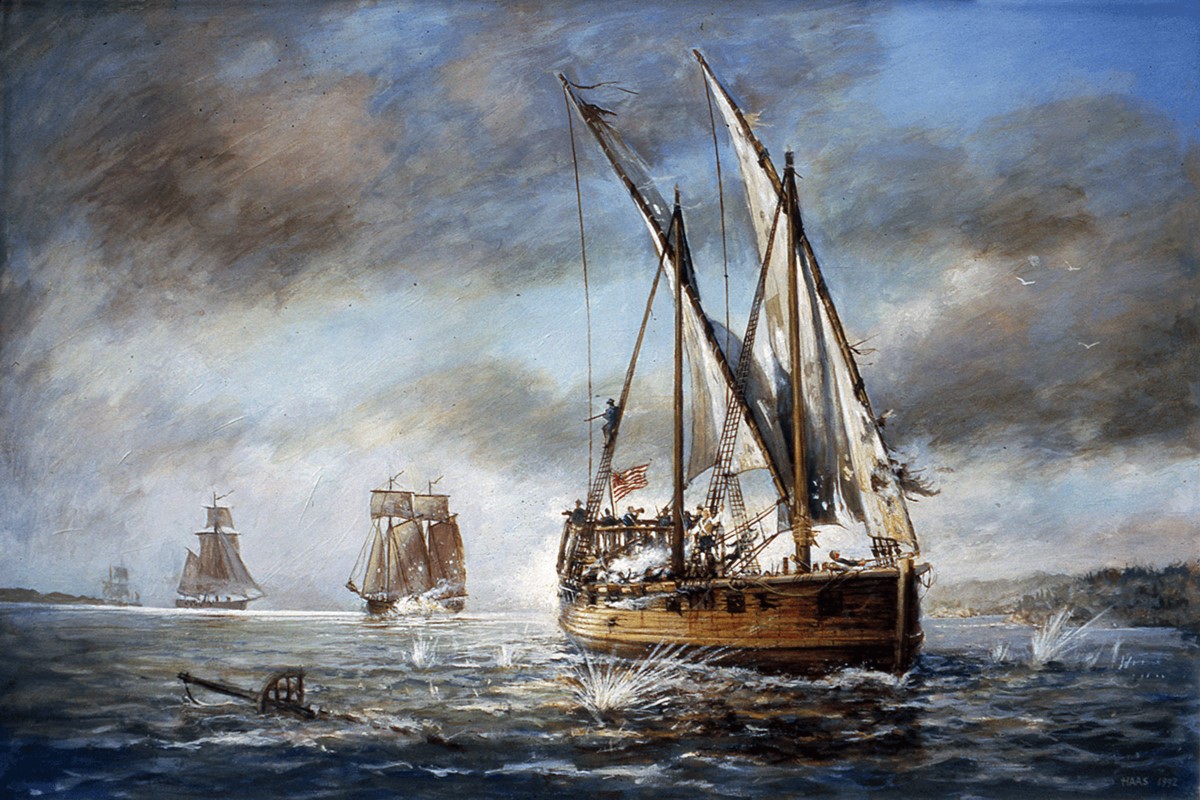 During the last engagement in the 1776 northern campaign season, Gen. Benedict Arnold burned the remaining vessels of his American fleet in Lake Champlain to prevent capture by the British. In 2020, the National Park Service American Battlefield Protection Program funded an archeological survey project of this area, now classified as a Revolutionary War battlefield known as Arnold's Bay. Historical archaeologists Cherilyn Gilligan and Christopher Sabick of the Lake Champlain Maritime Museum discuss their work on this recent archaeological study and shed light on new interpretations and understandings of the events that transpired—as well as more questions to investigate.
Registration is requested. To attend the lecture in-person at Anderson House, or to watch virtually, please use the appropriate form below.
Currently, all visitors to Anderson House age 2 and older are required to wear a mask while attending a historical program or visiting the museum or library. Read our full COVID safety guidelines here.
About the Speakers
Cherilyn Gilligan is the assistant director of archaeology at the Lake Champlain Maritime Museum and has been working in the field of archaeology since 2005. She received an M.A. in applied archaeology from the Indiana University of Pennsylvania in 2017. In the past, she has worked as a lab and field technician for several museums and cultural resource management companies and is listed on the Register of Professional Archaeologists. Her skill sets include conservation of archaeological materials, archival research, technical report writing, human and zooarchaeological bone identification, historic and prehistoric artifact identification, and general knowledge of GIS systems and map making abilities using ArcGIS software.
Christopher Sabick is the director of conservation at the Lake Champlain Maritime Museum. In 2013 he took the reins of the museum's archaeological research wing as archaeological director. Chris earned a B.A. in history and anthropology from Ball State University in Muncie, Indiana, and an M.A. in anthropology from the Nautical Archaeology Program at Texas A&M University. His Master's thesis focused on the history and construction of the War of 1812 Great Lakes schooner Nancy (1789-1814).
Click here to attend the lecture virtually
Tickets are not available as this event has passed.