/
/
Lecture – "As long as I have served, I have not left a battlefield in such deep sorrow": The Archaeology of a Mass Burial Discovered at Red Bank Battlefield

Lecture – "As long as I have served, I have not left a battlefield in such deep sorrow": The Archaeology of a Mass Burial Discovered at Red Bank Battlefield
December 7, 2022 @ 6:30 pm

-

8:30 pm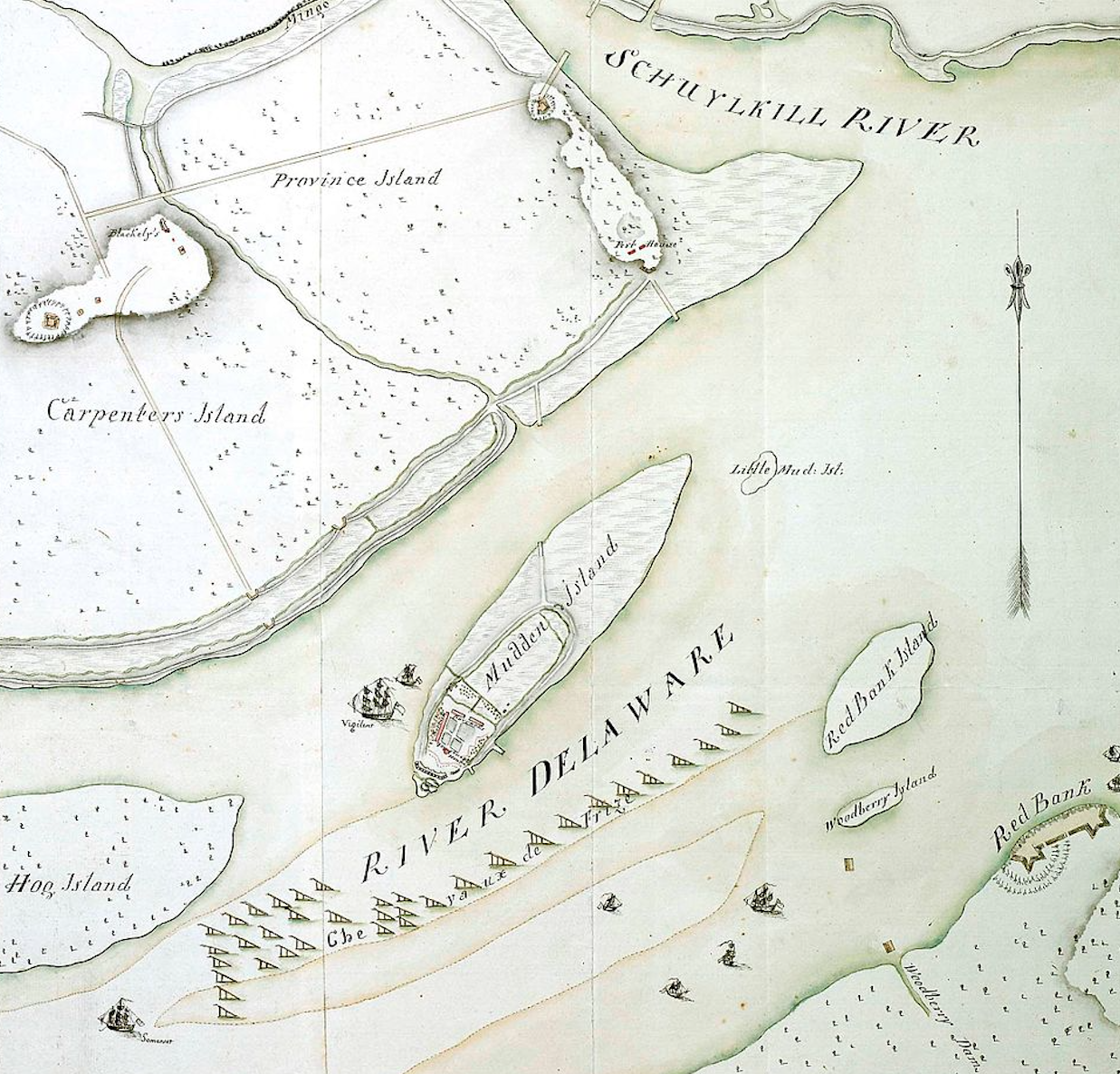 For nearly a decade, Red Bank Battlefield Park, N.J., has been the focus of a series of archaeological studies investigating the Hessian attack on Fort Mercer on October 22, 1777, during the Philadelphia campaign. During a public archaeology program conducted in the summer of 2022, a mass burial space was discovered and is thought to contain remains of Hessian soldiers who lost their lives in the attack. Wade P. Catts, lead archaeologist for the study, discusses how they made the discovery, what was found, and the analyses they've made so far.
Registration is requested. To attend the author's talk in-person at Anderson House, or to watch virtually, please use the appropriate form below.
About the Speaker
Wade P. Catts, MA, RPA, is the president and principal for South River Heritage Consulting, LLC., and is an historical archaeologist specializing in history, archaeology and historic preservation. His Revolutionary War battlefield experience includes multiple projects in the eastern United States, including work in New Jersey (Raritan Landing, Beverwyck, Short Hills, Princeton, Fort Mercer), Pennsylvania (Brandywine, Paoli, Valley Forge National Park, Camp Security, French Creek Powder Works), Delaware (Cooch's Bridge), New York (Schuylerville, Bennington, Stone Arabia/Klock's Field), Vermont (Hubbardton), Virginia (Battle of the Hook), and Massachusetts (Minuteman National Park). Many of these projects were successful American Battlefield Protection Program (ABPP) grant projects and include National Register nominations and revisions, battlefield overviews, interpretive recommendations and GIS studies. He has extensive experience with Brandywine and Princeton battlefields, having co-authored several ABPP-funded studies of these engagements, and has worked with the American Battlefield Trust in its preservation efforts at Princeton and Brandywine battlefields.
A Registered Professional Archaeologist (RPA), he has authored or co-authored articles in national and regional archaeological and historical journals. With the assistance of a McKinstry Award from the Delaware Heritage Commission, he is completing a book on the history and archaeology of the Battle of Cooch's Bridge, Delaware's only Revolutionary War engagement. Recently he completed a chapter about the Battle of Cooch's Bridge for a volume on the archaeology of asymmetrical warfare published by The University of Alabama Press (2019), and co-authored a chapter detailing the archaeology of a target range discovered at the Valley Forge Encampment published by the University of Florida Press (2019).
Click Here to Attend this Lecture Virtually
Tickets are not available as this event has passed.