/
/
Lecture – "To Have The Bed Made": Invisible Labor and the Material Culture of Nursing in the Revolutionary War

Lecture – "To Have The Bed Made": Invisible Labor and the Material Culture of Nursing in the Revolutionary War
August 25, 2022 @ 6:30 pm

-

8:00 pm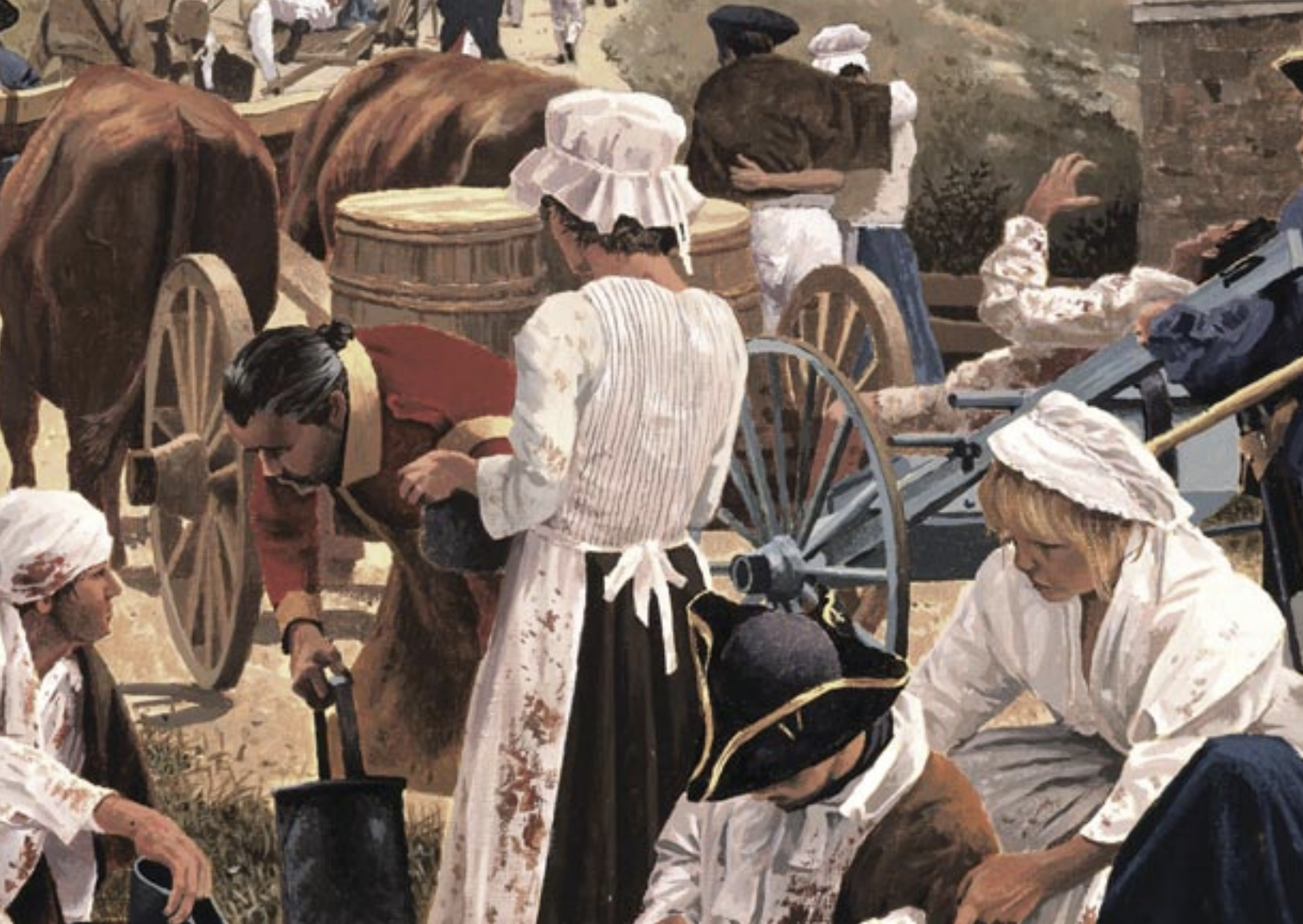 In this lecture, historian Meg Roberts sheds light on the labor of the Revolutionary War's caregivers. Alongside the surgeons and physicians, the medical care of the thousands of sick and wounded Continental soldiers relied upon the tireless work of army nurses, camp followers, housewives, cooks, laundresses and local families. In contrast to the voluminous records of soldiers' and military leaders' wartime experiences, the contribution of women has often been summarized fleetingly with three verbs: washing, cooking and nursing. The rich detail of this everyday and mundane labor—the changing of linens, the preparation and feeding of medicines, the sourcing of heat and water, the emptying of chamber pots—is not immediately apparent from written sources alone. However, by turning to Revolutionary-era objects and material culture, we can begin to recover some of this invisible labor and reconstruct each element of nursing a sick or injured person in the Revolutionary War. This program accompanies the exhibition Saving Soldiers: Medical Practice in the Revolutionary War, now on display through November 27, 2022.
Registration is requested. To attend the lecture in-person at Anderson House, or to watch virtually, please use the appropriate form below.
Currently, all visitors to Anderson House age 2 and older are required to wear a mask while attending a historical program or visiting the museum or library. Read our full COVID safety guidelines here.
About the Speaker
Meg Roberts is a Ph.D. candidate in history at the University of Cambridge. Her doctoral research examines the effect of health crises on care networks, care practices and caregivers during the American Revolutionary War, and is informed by her academic and professional backgrounds in North American disability history and object-based museum research. She has been awarded several research fellowships including the William H. Helfand Fellowship in American Medicine, Science, and Society at the Historical Society of Pennsylvania/Library Company of Philadelphia; the David Center for the American Revolution Fellowship at the American Philosophical Society; the Robert M. & Annetta J. Coffelt and Robert M. Coffelt Jr fellowship from the Colonial Williamsburg Foundation; the AHRC International Placement Fellowship at the John W. Kluge Center, Library of Congress; and the AHRC International Placement Fellowship at the National Museum of American History, Smithsonian Institution.
Click Here to Attend The Lecture Virtually