/
/
Lunch Bite – Charles Stedman's History of the Origin, Progress, and Termination of the American War

Lunch Bite – Charles Stedman's History of the Origin, Progress, and Termination of the American War
February 10, 2023 @ 12:30 pm

-

1:00 pm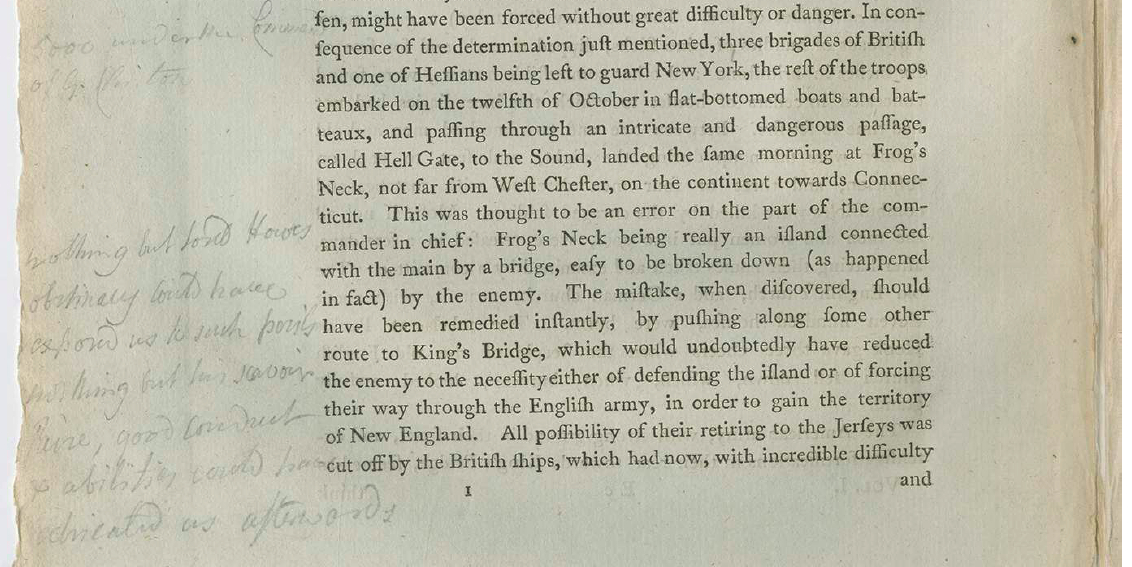 Historical Programs Manager Andrew Outten discusses Charles Stedman's History of the Origin, Progress, and Termination of the American War that contains detailed annotations made by British general Sir Henry Clinton. Stedman, who served as an officer in the British army for most of the Revolutionary War, wrote a detailed history of the conflict that was published in 1794. Immediately upon its publication, Gen. Sir Henry Clinton meticulously assessed Stedman's history of the war before publishing a response with corrections that are often thought of as a personal defense against the blame he received following Britain's defeat and loss of its American colonies. Drawing from Clinton's own copy of the 1794 edition of Stedman's history that is part of our library collections, this Lunch Bite will not only focus on the significance of Stedman's history of the eight-year conflict, but will also examine Clinton's annotations to gain a better understanding of his reasoning for the corrections. This presentation will be held in our research library and last approximately 30 minutes with time afterwards to view the publication.
Registration is requested. To attend the Lunch Bite in-person at Anderson House, or to watch virtually, please use the appropriate form below.
Click Here to Attend the Lunch Bite Virtually
Tickets are not available as this event has passed.