Event Navigation
Painting the Revolution: An Evening with Artist Adrian Martinez
September 27, 2022 @ 6:00 pm

-

8:00 pm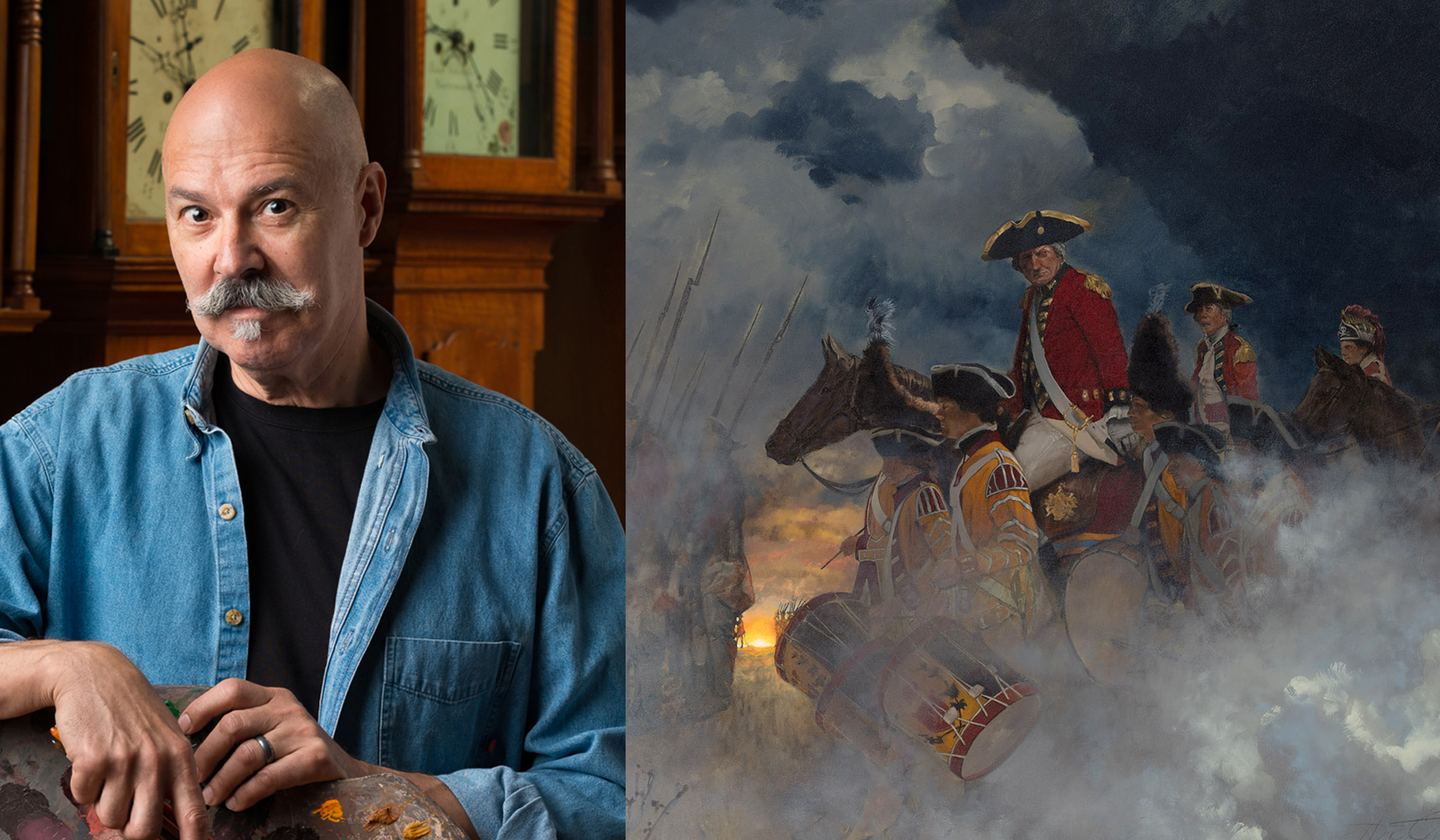 $25.00 General Public | $20.00 Society of the Cincinnati Members & ARI Associates
Join us as we welcome artist Adrian Martinez and his paintings to Anderson House. In 2017, Martinez, a native of Washington, D.C., was commissioned to create ten original paintings depicting various scenes of the Battle of Brandywine, fought on September 11, 1777, in southeastern Pennsylvania. To date, he has completed four of these commissioned paintings. Unlike many historical artists who only depict the combat of major battles, Martinez fuses war with the personal experiences of soldiers and civilians caught in the fray. This program brings the completed paintings together for the first time, allowing guests to meet the artist and learn about his methods, creative processes, and fascinating career while viewing his work and enjoying light refreshments. 
This program will be held in-person at Anderson House. Registration is required. No virtual options are available for this program.
Currently, all visitors to Anderson House age 2 and older are required to wear a mask while attending a historical program or visiting the museum or library. Read our full COVID safety guidelines here.
About the Speaker
Adrian Martinez is a professional artist whose work combines a rigorously classical technique with an intensely emotional vision, and is featured in both public and private collections in the United States and Europe. In addition to the recently commissioned paintings depicting the Battle of Brandywine, other highlights of his illustrious career include designing the  White House holiday card for former President George W. and Mrs. Laura Bush in 2001, two landscape paintings commemorating the National Park's theme for the 2007 White House holiday season that are now on display in the George W. Bush Presidential Library; an 8×16 foot mural at Marshall High School in Marshall, TX; a 10×20 foot mural depicting the history of the Waggoner Ranch at the Red River Valley Museum in Vernon, TX; two paintings that are now part of the Ankara University collection in Ankara, Turkey; and twelve original paintings depicting the history of southeastern Pennsylvania from 1750 to 1800 for an exhibition at the Chester County Historical Society in West Chester, Penn., that was created and curated by Martinez.
Click here to purchase your ticket