Virtual Author's Talk – The Untold War at Sea: America's Revolutionary Privateers
February 3, 2022 @ 6:30 pm

-

7:30 pm
REGISTER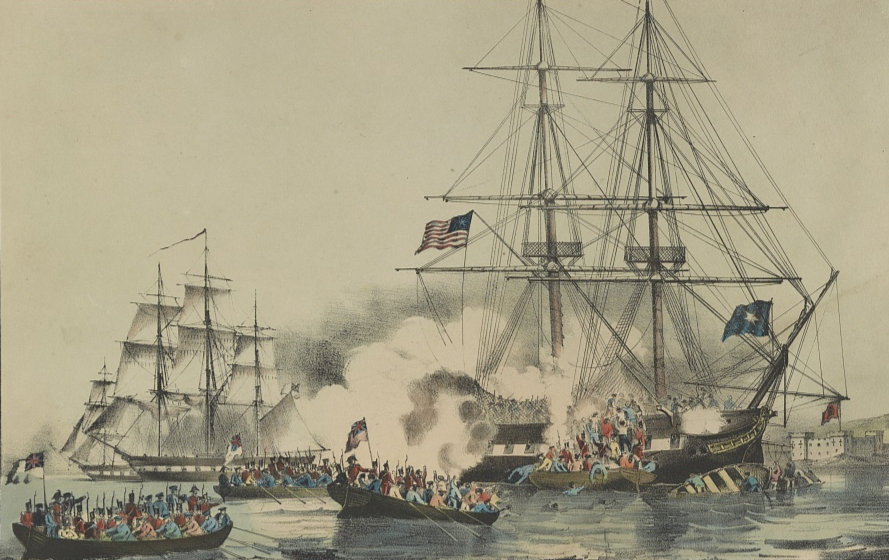 Action at sea played a critical role in European and Anglo-American conflicts throughout the eighteenth century. Yet the oft-told narrative of the American Revolution tends to focus on battles on American soil or the debates and decisions of the Continental Congress. The Untold War at Sea is the first book to place American privateers and their experiences during the War for Independence front and center. Kylie A. Hulbert tells the story of privateers at home and abroad while chronicling their experiences, engagements, cruises and court cases. This study reconsiders the role privateers played in the Revolution and challenges the conventional view of privateers as opportunists motivated by profit. Despite their controversial tactics, Hulbert argues that privateers merit a place alongside minutemen and Continental soldiers and sailors as important contributors to American independence.
The talk will last approximately one hour on Zoom. Registration is required to access the virtual author's talk.
About the Speaker
Kylie A. Hulbert is a historian of early America with particular interests in war and society, maritime history and social history. Hulbert earned a Ph.D. in history from the University of Georgia. She is also the author of "History, Sir, Will Tell Lies as Usual: Founders, Patriots, and the War for Independence on Film," a chapter of Martial Culture, Silver Screen (2020).
Details
Date:

February 3, 2022

Time:

6:30 pm - 7:30 pm

Cost:

Free

Event Categories:

Event Tags:


REGISTER

Venue
Virtual

Website:

Organizer

The American Revolution Institute

Phone:

202-785-2040
Event Navigation
Upcoming Events
February 3, 2022 @ 6:30 pm

-

7:30 pm