/
/
Virtual Panel Discussion – French Memoir and Memories of the War for American Independence

Virtual Panel Discussion – French Memoir and Memories of the War for American Independence
July 12, 2021 @ 6:30 pm

-

8:00 pm
REGISTER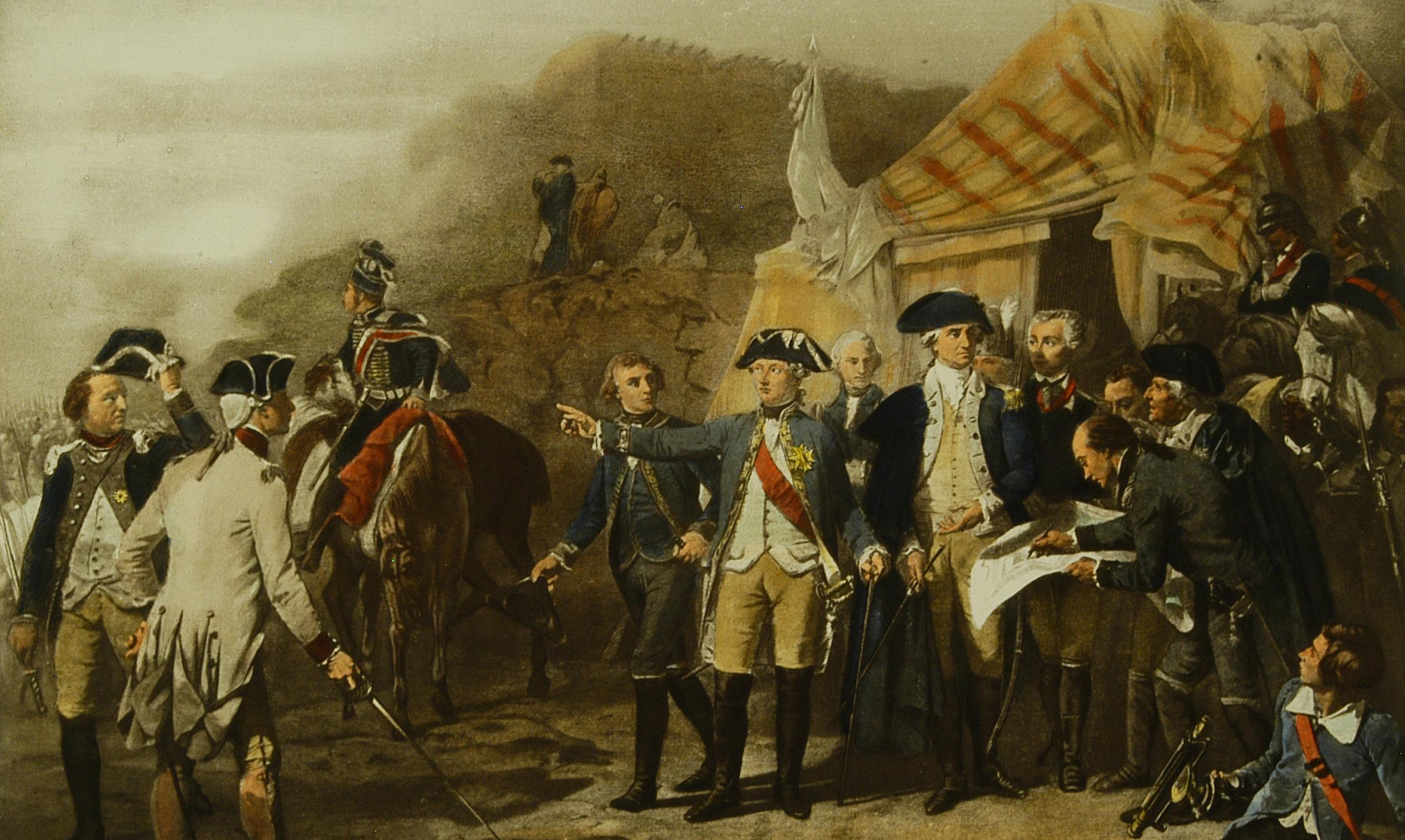 The American Revolution marked the beginning of an age of democratic revolutions that swept over France and challenged the old order throughout the Atlantic world. The French officers who served in the American War of Independence, whether as idealistic volunteers or resolute soldiers of their king, remembered the experience for the rest of their lives. Many preserved their reflections on the revolution in America in daily diaries, private journals and carefully composed memoirs, leaving us with a remarkable array of perspectives on America, Americans and the first act in the age of revolution.
Join us for a panel discussion moderated by Library Director Ellen McCallister Clark that will explore the memoirs of French soldiers including the marquis de Saint-Simon, the comte de Lauberdière, Jean-Baptiste-Antoine de Verger and others. This discussion will highlight gems from the Institute's library, as well as memoirs held in the Anne S.K. Brown Military Collection at Brown University and in private collections. 
The talk will last approximately one hour and thirty minutes on Zoom. Registration is required to access the virtual discussion.
About the Panelists
Normand Desmarais is a professor emeritus at Providence College and editor-in-chief of The Brigade Dispatch, the journal of the Brigade of the American Revolution. He is the author of Battlegrounds of Freedom, The Guide to the American Revolutionary War and The Guide to the American Revolutionary War at Sea and Overseas. His latest book is The Road to Yorktown: The French Campaigns in the American Revolution, 1780-1783, by Louis-François-Bertrand du Pont d'Aubevoye, comte de Lauberdière. He received an M.S. in library science from Simmons College and an M.B.A. from Providence College.
Robert Selig is a historical consultant who currently serves as project historian to the National Park Service for the Washington-Rochambeau Revolutionary Route National Historic Trail Project. He is a specialist on the role of the French forces under the comte de Rochambeau during the American Revolution and has written numerous articles and other publications on those subjects. He received a Ph.D. in history from the Universität Würzburg in Germany.
Andrew Woelflein is the presiding trustee at the Anne S.K. Brown Military Collection at Brown University. A passionate advocate for the Collection, Mr. Woelflein has presented his research about the Jean-Baptiste-Antoine de Verger watercolors to many scholarly and military history organizations. He received a B.A. in European history from Brown University and an M.B.A. from the Harvard Business School.