/
/
/
The Marquis de Lafayette: Ardent Republican and Conscience of the American Nation
Jennifer Paulsen, Holmes Junior High School, Cedar Falls, Iowa
DESIGN LEVEL: Middle School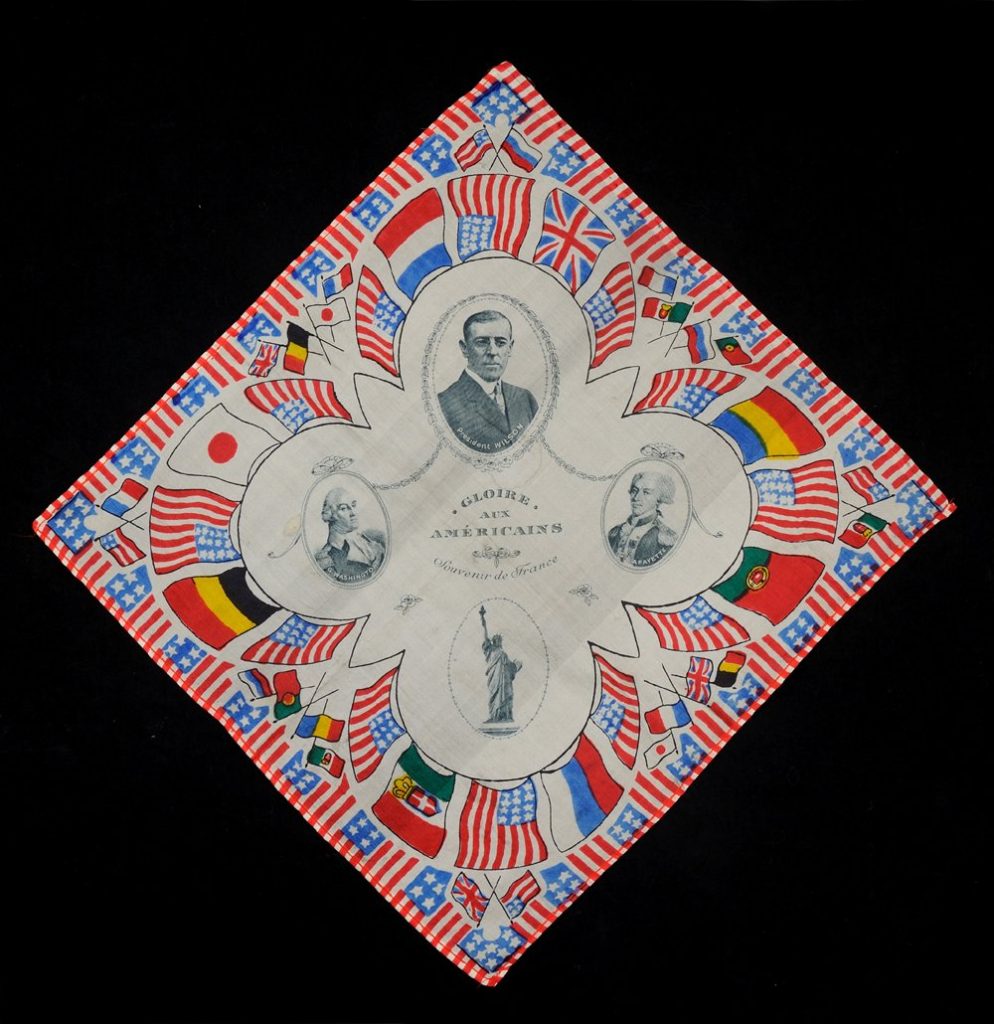 Overview
In 1824-25, the Marquis de Lafayette, the last surviving French general of the American Revolution, was invited by President James Monroe to tour the United States. With this lesson, students will learn about Lafayette's triumphant American return, and his influence on America into the twentieth century.
Materials
The Nation's Guest: General Lafayette's 1824-1825 Tour of the United States, White House Historical Association
Lafayette Returns to America, New England Historical Society
General Lafayette's toast given at Kennebunk, 1825, McArthur Public Library, Maine Historical Society
Bisque Porcelain Group of Louis XVI & Benjamin Franklin, Charles-Gabriel Sauvage, ca. 1780-85, The Diplomatic Reception Rooms, U.S. Department of State
Oneidas and Six Nations, Part 11 of 11: "Oneida: Forgotten Allies" James Kirby Martin, Hugh Roy and Lillie Cranz Cullen University Professor of History, University of Houston July 24, 2015
World War I commemorative handkerchief, ca. 1918, The Society of the Cincinnati
Scottish Rite Lodge of Perfection Masonic apron owned by Richard Clough Anderson and worn by the marquis de Lafayette, ca. 1815-1825, The Society of the Cincinnati
Observe-Reflect-Question Primary Source Analysis Guide, Library of Congress
Recommended Time
20-45 minutes
Activity
Ask students to read the The Nation's Guest and Lafayette Returns to America to learn about the Marquis de Lafayette's 1824-1825 American visit.
Have students use the Library of Congress's Observe-Reflect-Question primary source guide to analyze the collection items listed under Materials, and to explain how the objects connect Lafayette to the theme of America's republic.
Standards Addressed
IOWA CORE STANDARDS FOR SOCIAL STUDIES
Grade 8, Inquiry Anchor Standard
SS.8.4 Independently, evaluate the credibility of primary and secondary sources by determining their relevance and intended use.
Learning Target: Identifying Bias.