Lecture – Medicine in the American Revolution
June 16, 2022 @ 6:30 pm

-

8:00 pm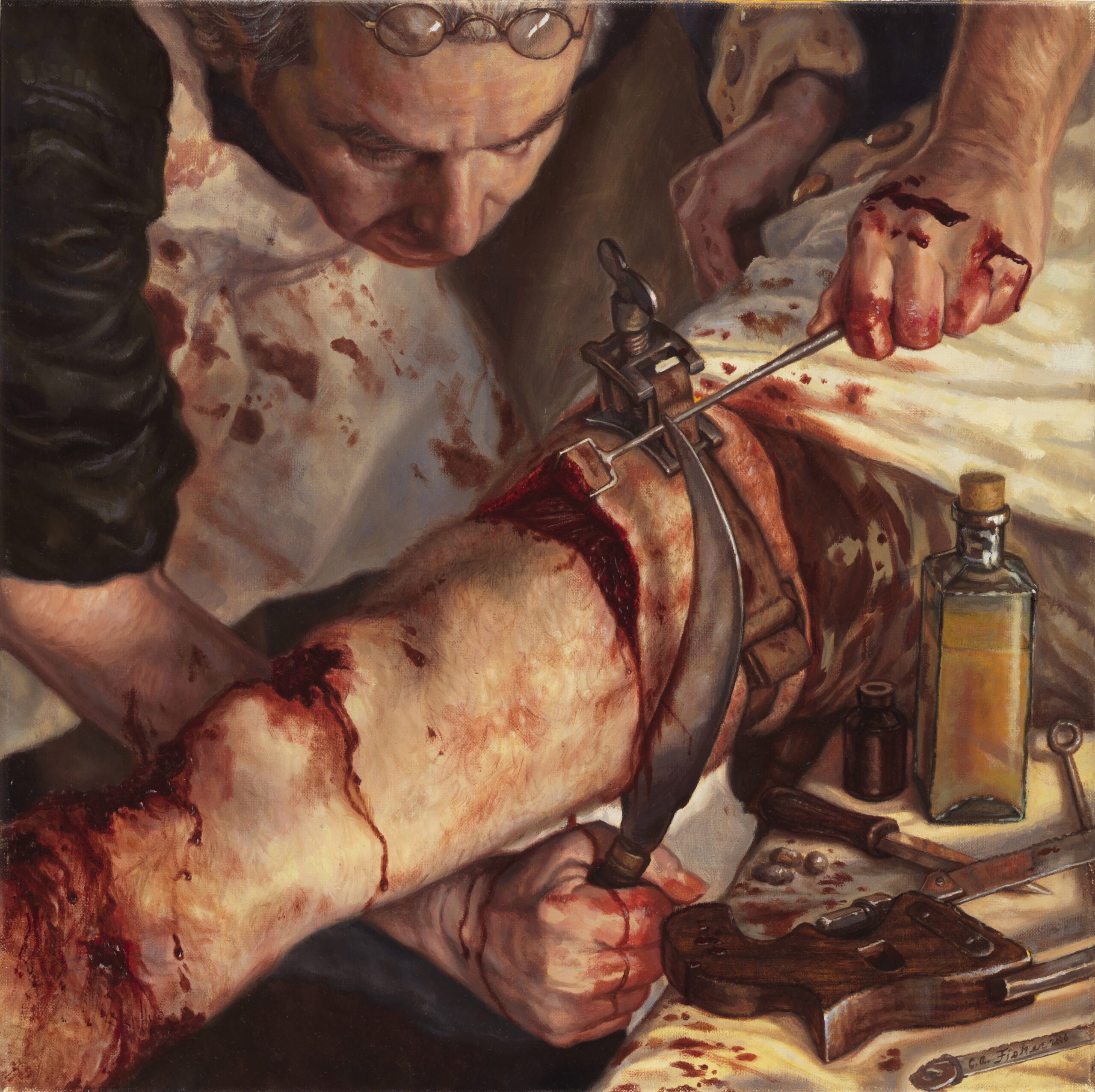 Disease was a major part of everyday life in the American colonies, especially during the Revolutionary War. For every soldier dying of wounds in the war, seven died of infections including smallpox, malaria and typhus. Doctors were influenced by ancient medical thought, and with the best intentions, treated diseases with bleedings, leeches and purges. Ronald S. Gibbs, MD, of Stanford University explores the world of medical practice in the Revolutionary War by discussing the various common diseases, forms of treatments and other procedures that soldiers endured through the conflict. This program accompanies the exhibition Saving Soldiers: Medical Practice in the Revolutionary War, now on display through December 13, 2022.
Registration is requested. To attend the lecture in-person at Anderson House, or to watch virtually, please use the appropriate form below.
Currently, all visitors to Anderson House age 2 and older are required to wear a mask while attending a historical program or visiting the museum or library. Read our full COVID safety guidelines here.
About the Speaker
Ronald S. Gibbs, MD, is a clinical professor and Knowles Distinguished Scholar at Stanford University. While attending medical school, he researched eighteenth-century medicine in London for which he won the History of Medicine Prize upon graduation from the University of Pennsylvania. Early in his medical career, he served as a major in the Army Medical Corps at Walter Reed Medical Center in Washington, D.C., and was a professor and chair of obstetrics and gynecology at The University of Colorado. He has provided service to The National Institutes of Health, Centers for Disease Control and numerous other professional organizations and medical journals. A nationally recognized expert on infections in pregnancy as well as the current president of the California Map Society, he has written numerous medical and historical articles, the latter being featured in The Journal of the American Revolution; Calafia, The Journal of the California Map Society; and International Map Collectors' Society Journal. His most recent work, The Long Shot: The Secret History of 1776, was published in 2020.
Click Here to Attend the Lecture Virtually
Tickets are not available as this event has passed.