Virtual Author's Talk – Cornwallis: Soldier and Statesman in a Revolutionary World
March 2, 2022 @ 12:00 pm

-

1:00 pm
REGISTER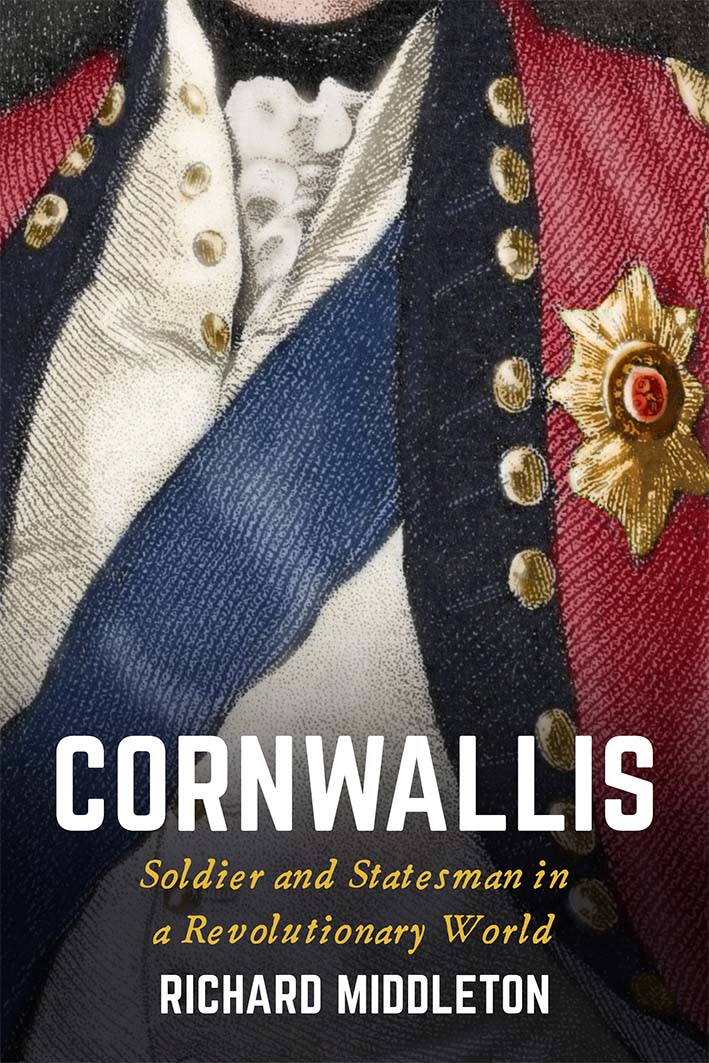 Charles Cornwallis was a leading figure in late eighteenth-century Great Britain. His career spanned the American War of Independence, Irish Union, the French Revolutionary Wars and the building of the second British Empire in India. Focusing on the first part of his new book, Richard Middleton offers insight into Cornwallis' time in America  and shows that Cornwallis' legacy during the Revolutionary War is significantly more complex than the shortcomings he is most often associated with.
The talk will last approximately one hour on Zoom. Registration is required to access the virtual author's talk.
About the Speaker
Richard Middleton is an independent scholar and was formerly associate professor of American history at Queen's University Belfast. He earned his Ph.D. from the University of Exeter and is the author of The Bells of Victory: The Pitt Newcastle Ministry and the Conduct of the Seven Years' War, 1757-1762 (1985), Colonial America: A History, 1565-1776 (2002), Amherst and the Conquest of Canada: Selected Papers from the Correspondence of Major General Jeffery Amherst while Commander in Chief in North America from September 1758 to December 1760 (2003), Pontiac's War: Its Causes, Course and Consequences, 1763-1765 (2007) and The War of American Independence, 1775-1783 (2011).