Virtual Lecture – Displaced: The Siege of Boston and the "Donation People" of 1775
March 10, 2022 @ 6:30 pm

-

7:30 pm
REGISTER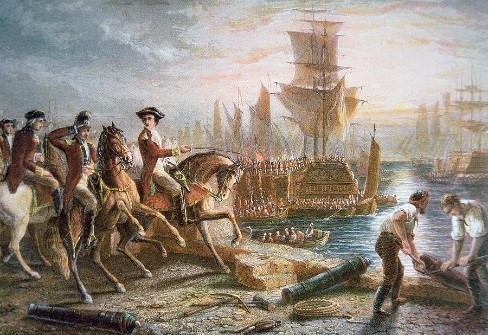 In 1775, the British army seethed within Boston as the Continental Army besieged the city, compelling thousands of civilians to flee to the surrounding countryside. General George Washington and the Massachusetts Provincial Congress coordinated efforts to support the influx of displaced persons while attempting to protect the Continental Army from smallpox flaring in Boston. Many refugees—including infirm, ill and elderly individuals as well as mothers and children—were removed and relocated to towns across Massachusetts. Katie Turner Getty discusses the plight of those civilians during the Siege of Boston and the hardships the displaced endured during the outbreak of war.
The talk will last approximately one hour on Zoom. Registration is required to access the virtual author's talk.
About the Speaker
Katie Turner Getty is an independent researcher and writer, focusing on the American Revolution with an emphasis on the Siege of Boston. A lifelong Bostonian, she holds degrees from Wellesley College and New England Law Boston. Katie is a frequent contributor to the Journal of the American Revolution and the Doctor Joseph Warren Foundation. She is currently at work on a book project about the siege.