Virtual Author's Talk – The Compleat Victory: Saratoga and the American Revolution
May 6, 2021 @ 6:30 pm

-

7:30 pm
REGISTER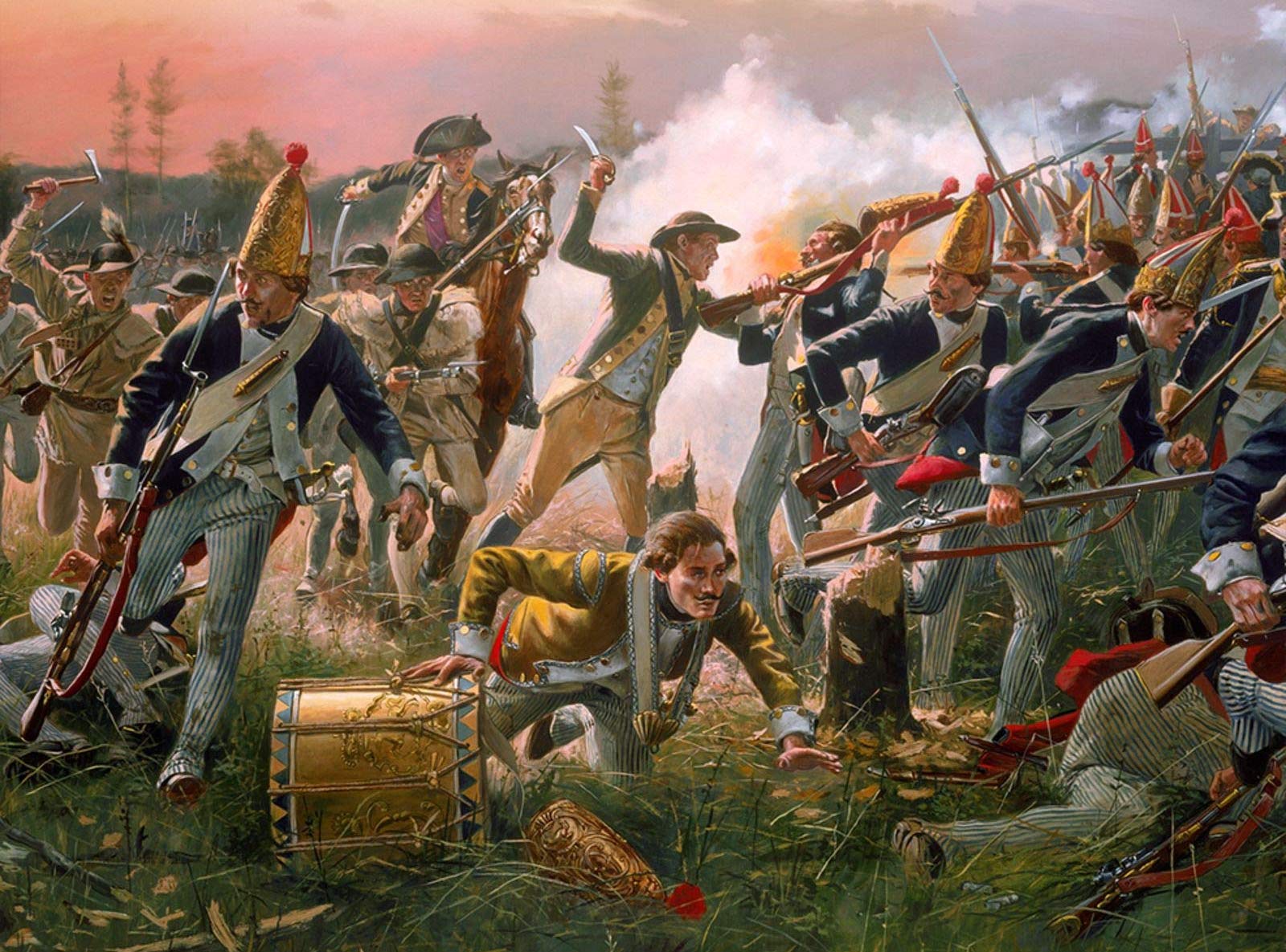 Following the successful expulsion of American forces from Canada in 1776, the British forces were determined to end the rebellion and devised what they believed a war-winning strategy. They were to send General John Burgoyne south to rout the Americans and take Albany. When British forces captured Fort Ticonderoga with unexpected ease in July of 1777, it looked as if it was a matter of time before they would break the rebellion in the North. Less than three and a half months later, however, a combination of the Continental Army and militia forces, commanded by Major General Horatio Gates and inspired by the heroics of Benedict Arnold, forced Burgoyne to surrender his entire army. The American victory stunned the world and changed the course of the war.
Kevin J. Weddle, retired Army colonel and Army War College professor, discusses his book on the Battle of Saratoga. In The Compleat Victory: Saratoga and the American Revolution, Weddle explains how British plans were undone by a combination of distance, geography, logistics and an underestimation of American leadership and fighting ability. Taking Ticonderoga had misled Burgoyne and his army into thinking victory was assured. Saratoga, which began as a British foraging expedition, turned into a retreat. The outcome forced the British to rethink their strategy, inflamed public opinion in England against the war, boosted patriot morale and led directly to the Franco-American alliance. The book unravels the web of contingencies and the personalities that ultimately led to what one American general called "the Compleat Victory."
The talk will last approximately one hour on Zoom. Unsigned copies of the book are available for purchase online. Registration is required for this free event.
About the Speaker
Colonel (Retired) Kevin J. Weddle, Ph.D. is professor of military theory and strategy at the US Army War College, Carlisle Barracks, Pennsylvania. He is a graduate of the U.S. Military Academy at West Point, New York and served 29 years as a combat engineer officer. Throughout his career he worked in a variety of command and staff positions in the United States and overseas and he is a veteran of Operations Desert Shield and Desert Storm and Operation Enduring Freedom. Col. Weddle holds masters degrees in history and civil engineering from the University of Minnesota and a Ph.D. in history from Princeton University. He is the author of Lincoln's Tragic Admiral: The Life of Samuel Francis Du Pont. The Compleat Victory: Saratoga and the American Revolution is his second book.